6 Riding Centers to Visit
Who knew Bergen County was a mecca for horse lovers? These local equestrian centers are worth checking out on National Help a Horse Day.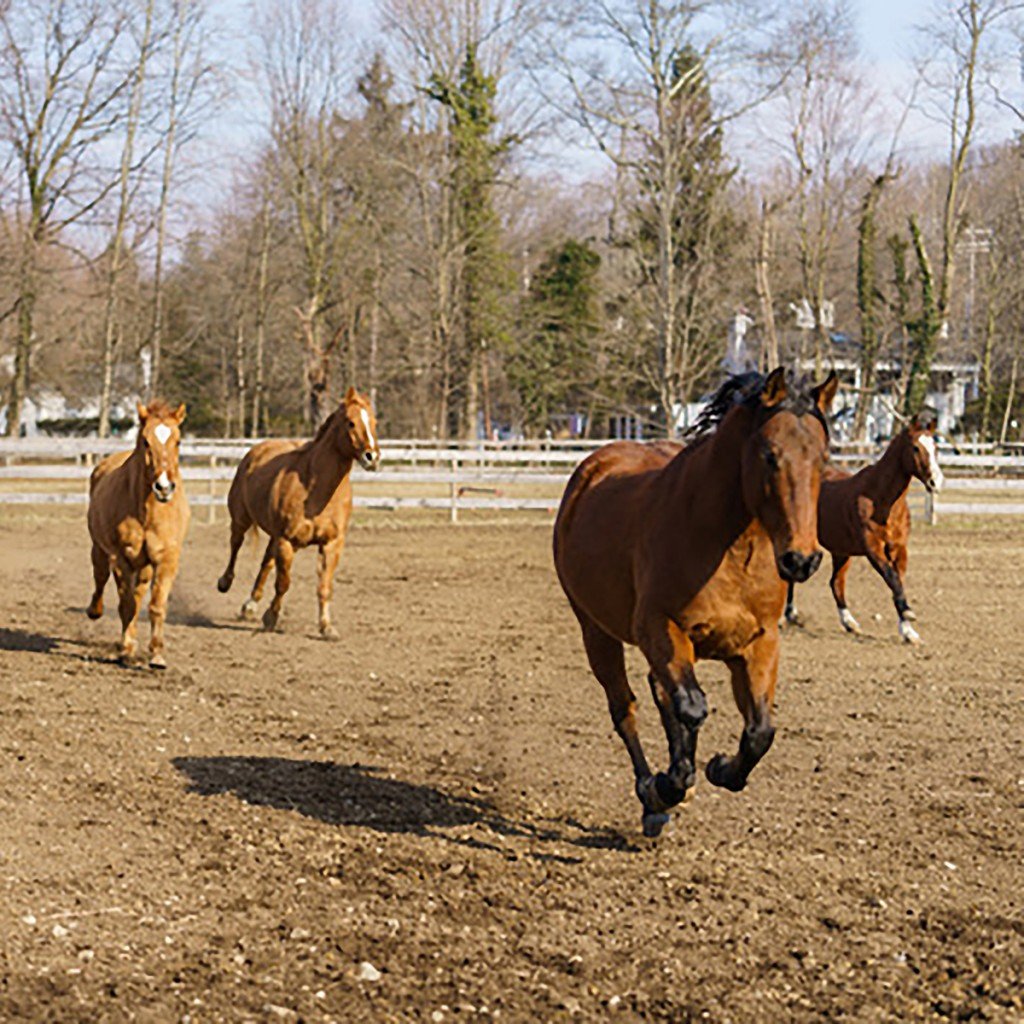 Horse lover? You needn't live somewhere in middle America (or rural New Jersey) to feed your passion.
April 26 is National Help a Horse Day, founded in 2013 by the American Society for the Prevention of Cruelty to Animals (ASPCA) to raise awareness and encourage the intervention of neglected, abused and deserted horses across the country. And believe it or not, there are plenty of places to ride, groom and just hang out with horses close to home, including:
Bergen County Horse Rescue, Mahwah. This non-profit in the Ramapo Valley rescues and rehabilitates abused and neglected horses, and they hold tours and riding events throughout the spring and summer. But this week, they're having their first-ever (virtual) Run For The Horses fundraising event. Register on the website to run one mile, a 5K or a 10K at your convenience between Sunday, April 25 and Sunday, May 1—all proceeds will go directly toward caring for the animals.
*350 Ramapo Valley Rd.
Bergen Equestrian Center, Leonia. This 22-acre farm within Overpeck Park is home to more than 70 horses. Programming runs the gamut, from year-round children's camps, group and individual riding lessons and corporate team building to the horse therapy program called A Stable Life, for those "looking to heal their souls with the presence and grace of a horse," according to their website.
*40 Fort Lee Rd., 201.336.3370
Pony Power Therapies, Mahwah. This 33-acre property has 22 horses and ponies, in addition to a handful of chickens, goats, pigs and even beehives! The main purpose of the farm and riding lessons are to "enhance the physical, social and emotional well-being of children and adults who need extra support." Register now for their 2021 Spring Benefit Horse Show, a socially-distanced and masked event where visitors can spend time with the ponies, go through an obstacle course, listen to live music, ride a tractor and enjoy a grab-and-go picnic.
*1170 Ramapo Valley Rd., 201.934.1001
Ri-Arm Farm, Oakland. Run by Grand Prix veteran Mark Leone, this equestrian center offers a little bit of everything, including boarding, riding, lessons and sales. Four spacious stables keep horses comfy, and a Grand Prix field is all you'll need for training, whether you're an amateur or a wannabe pro.
*127c McCoy Rd., 201.337.0431
Rockleigh Equestrian Center, Rockleigh. This one-stop-shop facility has riding lessons for kids, teens and adults, as well as leasing and boarding opportunities. Check their website for info on their seasonal "horsemanship programs," where students learn important aspects of horse care and get general knowledge including grooming, tacking, wrapping, nutrition and more.
*24 Piermont Rd., 201.768.9745
Saddle Ridge Riding Center, Franklin Lakes. Lessons, summer camp and horse training are among the popular services at this farm, but they'll also board your horse if you own one, as well as offer leasing opportunities, where intermediate and advanced riders can "rent" a horse to form a deeper bond with one particular animal.
*900 Shadow Ridge Rd., 201.847.9999