6 Tips For A Safe Fireworks Show
Playing with fire is dangerous, but there are a few safeguards to take so you and your family can enjoy backyard fireworks.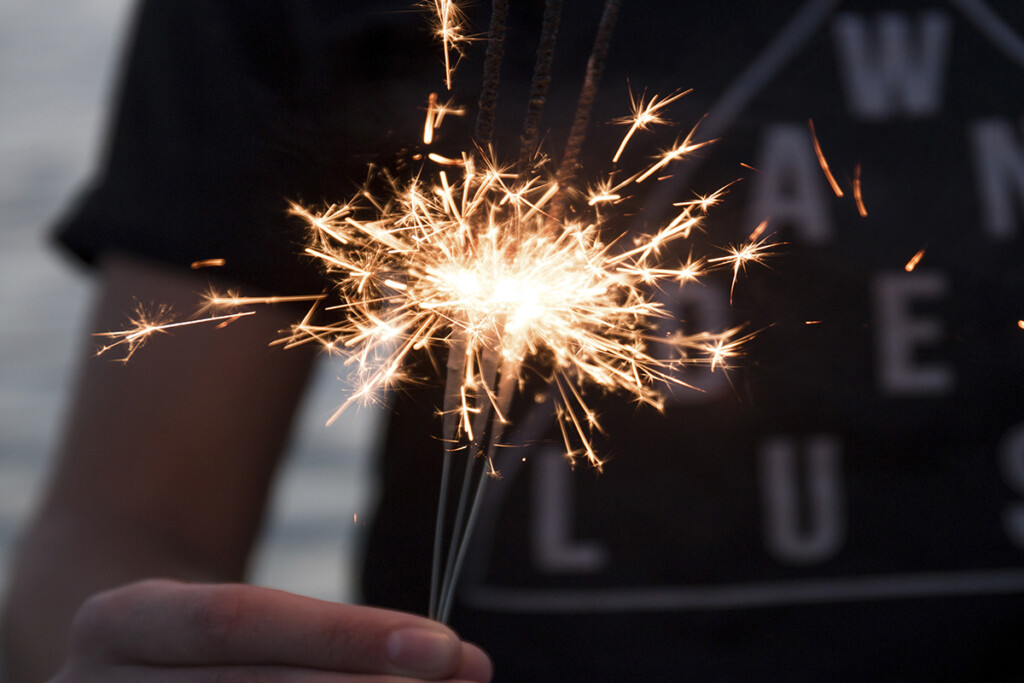 There's nothing better than experiencing the oohs and ahhs during a Fourth of July fireworks display. The artistry in the sky is great for families, and the bombs bursting in air—whether they're exploding over the East River or the Hackensack River—are the perfect patriotic symbol for the holiday.
Professional pyrotechnics companies, of course, work all year long to perfect these large-scale productions. They not only handle the design and coordination of the fireworks displays, but they also make safety paramount for everyone, including their staff as well as spectators. The same care should be followed for small fireworks shows, even if you intend to simply light sparklers in your backyard.
Nearly 20,000 reported fires are started by fireworks each year, Hackensack Fire Department Captain Peter Rocco says, citing statistics from the U.S. Consumer Product Safety Commission. In 2018, for instance, burns accounted for 44 percent of the 9,000 injuries treated in emergency rooms around July 4. Even the aforementioned sparklers present a danger: They account for roughly a quarter of ER fireworks injuries.
Rocco offers some tips for those who are celebrating the season with fireworks:
Always use fireworks outdoors and have a bucket of water or hose nearby in case of accidents.
Create a safety perimeter with spectators watching from at least 35 feet away for ground-based fireworks.
Dispose of faulty fireworks. If a firework doesn't go off, never approach it or attempt to relight it. Instead, let is sit for 10 minutes before putting it in a bucket of water. "This can disarm the firework permanently so you can safely dispose of it," Rocco says.
Soak both used and unused fireworks to ensure they are fully extinguished before discarding.
Always supervise children, even if they're handling sparklers or similar devices. Sparklers burn at 2,000°F, and they can ignite clothing or burn exposed skin if dropped, Rocco says.
Light only one firework at a time. Sparking multiple fireworks at once can cause fuses to burn faster than designed.
If you're thinking about setting off fireworks in your neighborhood, remember that New Jersey only permits the use of non-aerial, hand-held or ground-based sparkling devices. So that's a "yes" to devices like sparklers, glow worms, smoke devices, party poppers and drop snappers, among others. Not allowed for use without permits are popular aerial devices like bottle rockets, Roman candles and fireworks containing yellow or white phosphorous or mercury, among others.