6 Ways to Simplify Your Stressful Week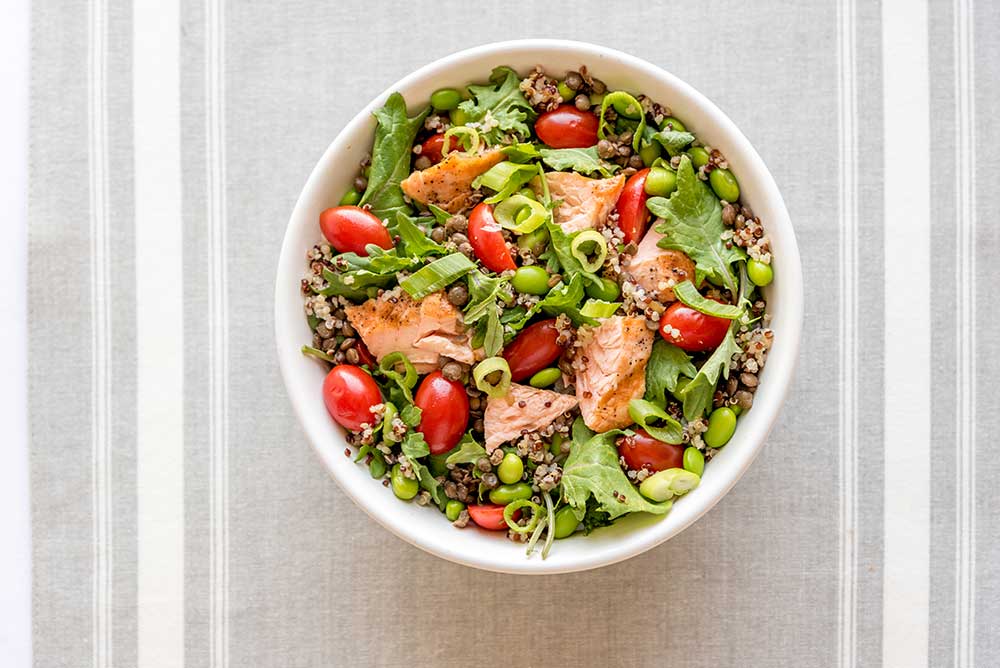 If you've been running around all week, the idea of preparing a full meal from scratch might seem like a far-fetched fantasy. Luckily, we've compiled some surefire solutions for busy people like yourself that will satisfy even the most discerning palates.
1. Be Prepared!
One of the easiest ways to save time in the kitchen is to meal prep. Carve out some time to plan your menu for the week, make a grocery list and head to the store.
Make multiple servings so that you can continue to eat the food throughout the week, or freeze leftovers so you'll always have a delectable dish on hand.
2. Easy as 1-2-3…4
Believe it or not, there are a ton of fast and flavorful recipes that can be made with four ingredients or fewer.
A few of our favorites include Cajun Lime Grilled Shrimp—1) shrimp, 2) Cajun seasoning, 3) fresh limes and 4) vegetable oil—and Classic Prime Rib Roast—1) bone-in roast, 2) garlic cloves, 3) sea salt and 4) black pepper.
3. It's in the Bag!
If you're short on time, stick to something that's ready to cook, eliminating prep time.
Kings Food Markets offer ready to cook meals in freshly-packed bags. All you have to do is bake, grill, steam or microwave it, and you have a mouthwatering meal in minutes!
There are a variety of options to choose from, including shrimp and zucchini scampi, seafood sausage and peppers, shrimp and mussels puttanesca and dijon crusted salmon.
4. Up for Grabs
If you want to eliminate the cooking step altogether, pick up a pre-prepared meal.
Kings' Chef's Meals allow you to select one entrée and two sides at a great value. Kings' extensive selection of entrees and sides are crafted in-store by our experienced chefs, and always made from the freshest and finest ingredients.
5. Cater to Your Needs
Catering doesn't need to be reserved for formal affairs. Take advantage of catering offerings for your next PTA meeting, sports team function or backyard gathering.
Kings Catering will work around your needs, tailoring specific dishes to your dietary needs and celebration theme.
6. A to Zoodle
For a new spin on pasta, try spiralized vegetables. Kings offers a fresh and fabulous selection, pre-spiralized for your convenience. This eliminates the need to prepare the vegetables yourself, giving you a few extra minutes back in your day.
Simply sauté the vegetables and add your favorite pasta sauce, such as Kings Fresh Marinara Sauce or Kings Fresh Pesto Sauce. In no time at all, you'll have a light and luxurious comfort food that will leave you feeling satisfied but not stuffed.