8 Sites To Donate Used Books In Bergen
Need to make room on your shelves? Drop off old novels, best-sellers and textbooks at these locations.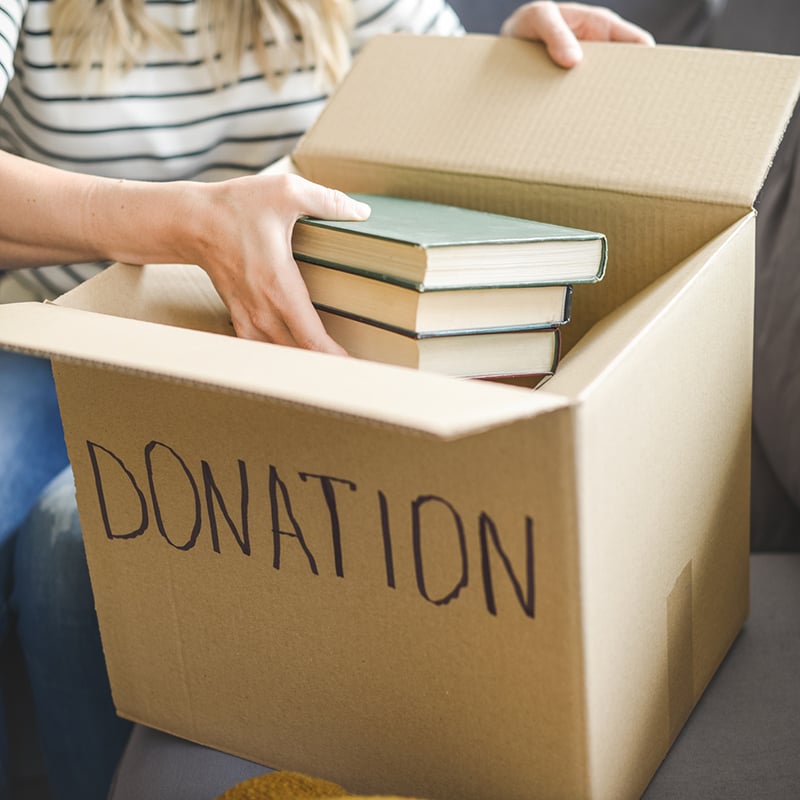 If you're like us, space on your bookshelves at home is probably at a premium. They're likely filled with periodicals, best-sellers and maybe a few textbooks from your college days—and things are about to get more crowded as your kids return to school.
So, what can you do to make room for more titles? For starters, determine which books and magazines you really need and want—then separate the ones you're willing to part with. But don't just put them in a box in the basement: Get rid of them! That, of course, doesn't mean throwing them in the recycling bin. Try selling them during a fall garage sale or posting them on a Facebook freecycle site. If you don't get any takers, try donating them.
Contact your local library and ask whether they accept used books. In addition, the eight Bergen sites below have drop-off boxes where books in readable condition with an ISBN barcode can be donated. Hardcover, paperback and textbooks are accepted.
Archer United Methodist Church, 37 E. Allendale Rd., Allendale.
Elks Lodge 1477, 40 W. Church St., Bergenfield.
Elks Lodge, 33 Ramapo Valley Rd., Oakland.
Elks Lodge, 13 Sulak Ln., Park Ridge.
Emerson Fire Department, 146 Thomas Ave., Emerson.
New Milford Recycling Center, 850 Columbia St., New Milford.
Paramus Recycling Center, Carlough Dr., Paramus
Ridgewood Recycling Center, 203 E. Glen Ave., Ridgewood