A Dream Comes True
This musical Cresskill teen lived out her biggest aspiration by playing her favorite piece in front of a (virtual) crowd.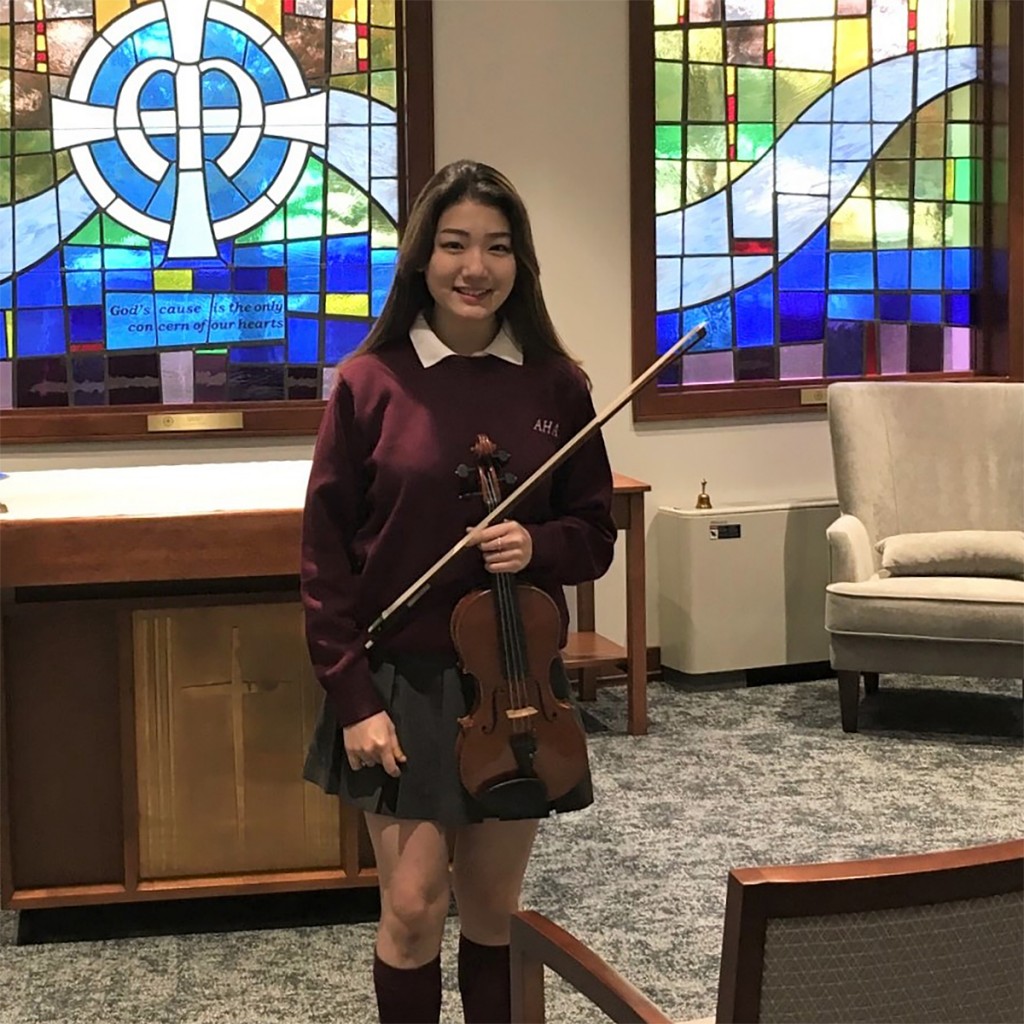 Even during a pandemic, dreams can come true. Just ask Nayoun Kim, a Cresskill native and junior at Academy of the Holy Angels in Demarest. The musically-inclined teen got to live out a childhood aspiration when she performed Tchaikovsky's Violin Concerto in D major at The Philadelphia International Music Festival's virtual master class last month.
During the virtual concert, Kim performed with other instrumentalists from around the world, and was even given a personalized critique from Marc Rovetti, assistant concertmaster of The Philadelphia Orchestra. But perhaps the most valuable part of the experience for Kim was getting to play this piece, something she had strived to do since her mother gave her a toy violin as a child.
"Tchaikovsky's Violin Concerto was one of the pieces that led me into the musical world. It has always been my dream to play it," the member of AHA Orchestra and the Academy's Select Strings ensemble says. "…It is hard technically and musically, but I have always wanted to play this piece since I was little."
Certainly, the young talent imagined playing the song in front of a live audience and not her computer screen. "When I perform on the stage all dressed up, I can feel more music and direct connections with the audiences, my pianist and orchestra," she says. "When we do it virtually, it is hard to feel that." Still, this performance is undeniably a major accomplishment for Kim, who won the Juilliard Pre-college Tzigane Competition and has performed in Korea and Germany. It's the continuation of many notable musical accomplishments to come—we're sure of it!
Watch the video above of Kim performing her "dream" piece, and check out a performance from another talented AHA violinist right HERE.