A Little Pizza Heaven
This local landmark has been a big cheese in Fort Lee for 40 years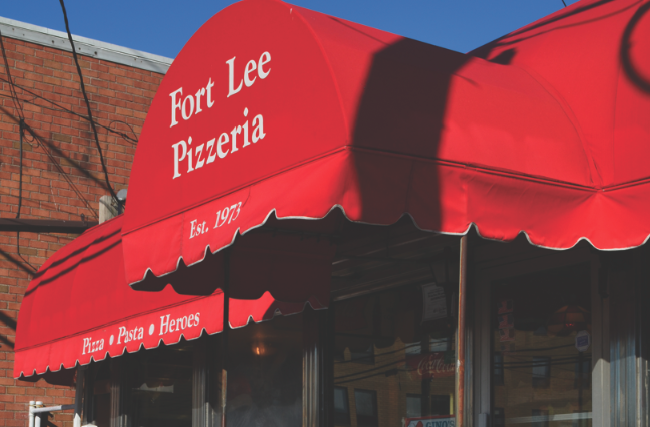 When Benny and Maria Pulice left Cosenza, Italy, in the 1950s to come to America, they didn't know anything about making pizza. Nonetheless, in 1963 they took a gamble and bought a pizzeria in Leonia. When the Coytesville diner in Fort Lee came up for sale in 1973, the couple jumped at the opportunity to move to the new location. "We were from Fort Lee," says son Rick Pulice, "so my father always wanted this business to be there." Forty years later, not much has changed at Fort Lee Pizzeria, and that's just the way its customers like it. Maria and Rick sat down with Bergen Health & Life to chat about what makes a great pizza place:
How did your family get its start in this business?
Rick: A couple of my father's friends had bought pizzerias and they said it was a good opportunity. He didn't know anything about making pizza, but he talked to his friends and he learned.
Did you bring ideas and recipes for other menu items from Italy?
Maria: Oh, yeah. I went over there at least 20 times. I went to Rome, Firenze, Pisa. I went to Sicilia, too. Rick: Our dishes are influenced by southern Calabria, which has always put an emphasis on pastas and sauces. My mother has been working with food since she was 8 years old, helping her mother in the kitchen. A lot of our recipes just developed here over the years. People always say our lasagna is the best anywhere. That's her signature dish.
What's the secret to a good pizza?
Rick: If you use good products to start with, you'll have good products at the end. We make our own dough every day; we make our own sauce; we use the top cheese. We don't change our products. If the price goes up the next week, we're still going to buy it.
Do you have a lot of regular customers?
Rick: Generations of them. We have the regulars, their kids and their grandchildren. People come in and it reminds them of when they were a kid. Maria: We have an open door. Sometimes I say to people, "If you don't want to eat, just come say hello." We meet nice people, too. Former New York City Mayor Rudy Giuliani. Basketball player Stephon Marbury. TV's Judge Judy.
How did you get involved in relief efforts after Superstorm Sandy?
Rick: Fortunately, we were in one of the areas that was least affected. Our place catered to many families who just wanted to get out of the house. There were also extra police on the streets, and we prepared a lot of food for them.
The Port Authority PBA brought food to firefighters and police in Rockaway Beach in Queens one day, and the next day they ordered food to bring down to the Jersey Shore. We normally don't open on a Sunday, but we opened for them just to help them out. We were happy to.
How has the business changed in the last 40 years?
Rick: For a long time we didn't take credit cards, and now we do. Credit cards are huge. People don't carry cash. And now we deliver, so that's another change. Maria: Sometimes we think we want to change the business in other ways, and people say, "No, no, don't change it. We like it the way it is." Rick: They don't even want us to change the tables. They come in, they say, "don't do anything." But I think that's one thing we might do, upgrade a little bit. —Kathryn Lee