Andrew R. Samuel, D.M.D.
Advanced Periodontics And Dental Implants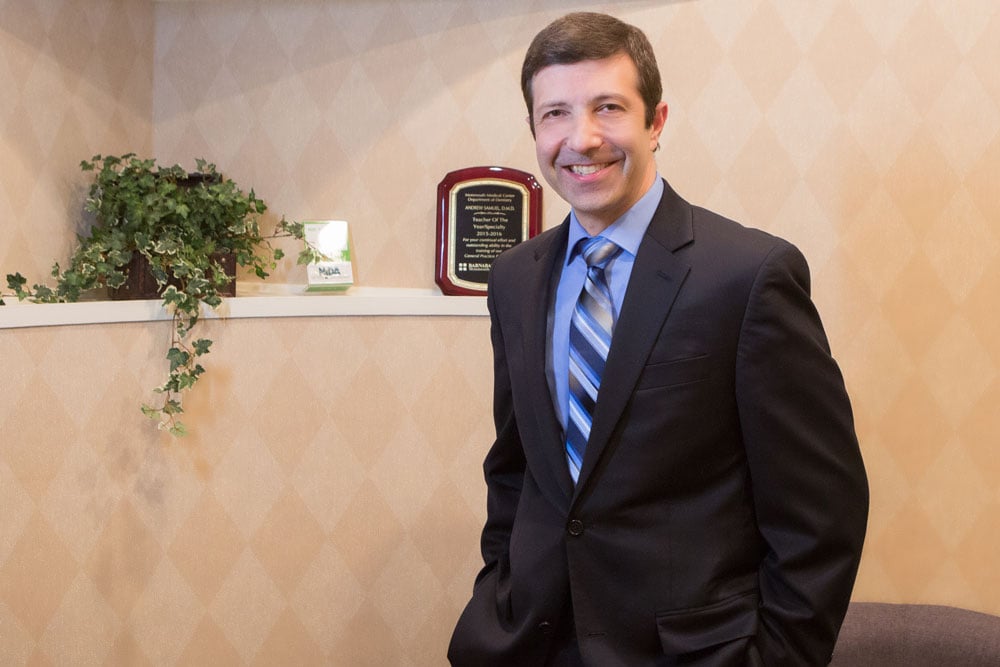 DR. SAMUEL IS ONE OF FEW area periodontists certified to offer the LANAP® procedure, a laser alternative to traditional gum surgery for treatment of periodontal disease. He specializes in computer-guided dental implant placement, periodontal surgery and regenerative/ reconstructive procedures to save teeth, enhance smiles, and improve overall health and function. He uses minimally-invasive tissue grafting to help re-grow bone and lost gum tissue. Dr. Samuel and his staff are consistently described as warm, compassionate professionals devoted to ensuring patients' comfort and satisfaction. An experienced dental educator, he is a two-time winner of Monmouth Medical Center's Attending Dental Staff Specialist Teacher of the Year Award.
1300 Hwy. 35, Plaza 1, Ocean, NJ 07712
732.517.9800 • advancedperioimplants.com