Back-To-School Essentials: Eyes Exams
Better vision leads to better learning, a Bergen-based optometrist says, so screen your student's sight before classes resume.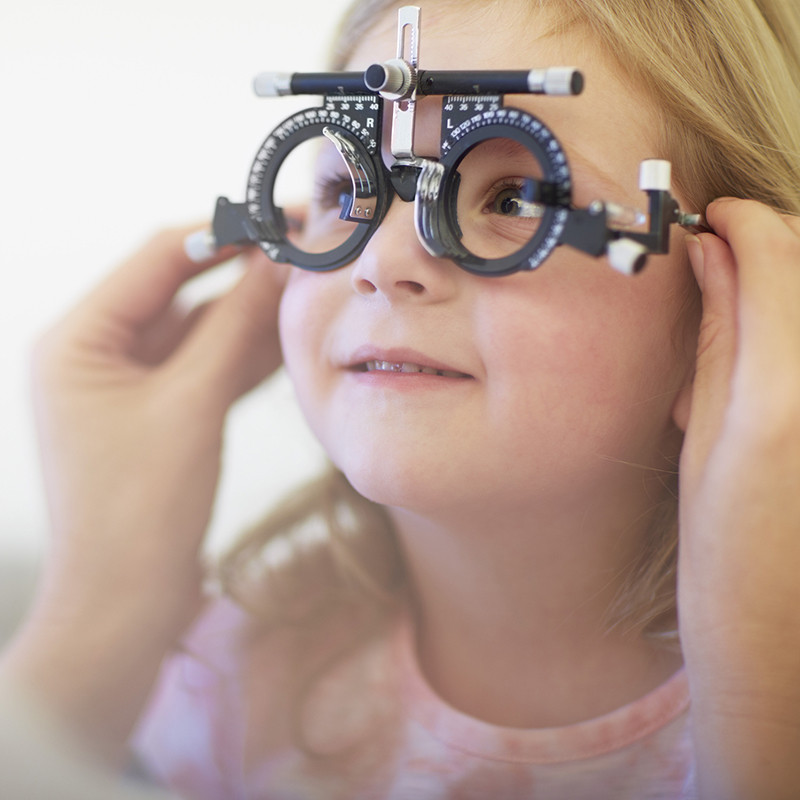 Some parents have already started shopping for back-to-school items and most will surely take advantage of New Jersey's upcoming sales tax holiday on school supplies (beginning Aug. 27), but there's more to BTS than new computers, notebooks, pens and paper. Health check-ups are just as important this time of year, and this includes vision screening.
Vision exams are imperative as kids return to the routine of reading textbooks and taking notes from whiteboards. In fact, the American Optometric Association says that one out of every four children has sight impairment that goes untreated, and basic school exams miss up to 75 percent of vision problems.
But don't just rely on the eye tests offered at your child's school, suggests Bergenfield-based optometrist James Dello Russo. "School screenings are not a substitute for a vision screening with an optometrist or ophthalmologist, as they often use older equipment and non-vision specialists," he says, recommending that children have at least one eye exam with a vision specialist before the student enters kindergarten. "Kids often won't say anything if they can't see well, so it's important to catch and treat impairments [such as lazy eye and double vision] early." Children's eyes rapidly mature from ages 1 to 8 years, so kids can develop vision problems as they get older. "One in four kids will develop myopia [nearsightedness] by second and third grade," our optometrist says, making vision screening as important as annual health check-ups and dentist visits.
Beyond eye exams, parents should also be on the lookout for potential signs that little Billy or Sally are struggling to see. Take note if you see your kids experiencing headaches, if they have difficulty doing tasks like reading and remembering, if they often tilt their head to read. "Don't wait until they start complaining, Dello Russo says. "Parents have to put on their detective hats, watch for these behaviors and be proactive with things such as limiting leisure time in front phones and computers. Kids are visual learners, so if they can't see well, they won't be able to properly participate in school."
Below are other potential indicators that your child might have a vision impairment:
Holding books too close to their eyes
Squinting when not in the sun
Short attention span
Excessive eye rubbing
Complaints of tired or sore eyes