Beating Breast Cancer: Sharing Words of Courage and Hope
Bergen residents and breast cancer survivors share their stories with hopes of encouraging others to get tested regularly.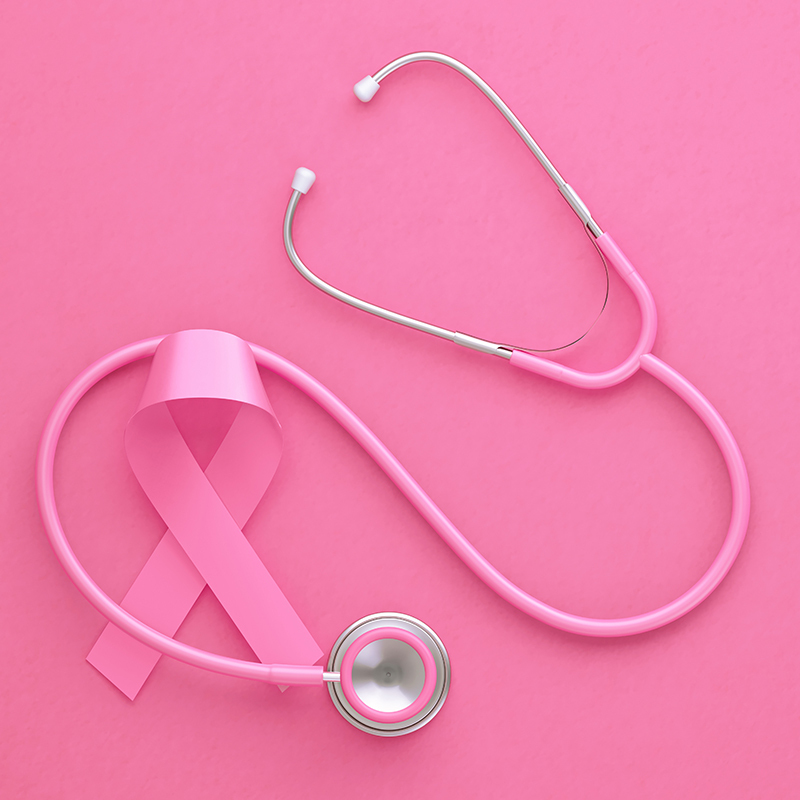 Of all the colors we're treated to this season, pink is perhaps the most important. No, it's not one of the shades we usually corelate with fall foliage—it's the color associated with Breast Cancer Awareness Month. Throughout October, we're encouraged to wear pink as a symbol of support for breast cancer patients and as a declaration to educate ourselves and others on the disease that will claim the lives of nearly 44,000 women in the U.S. this year.
So, how can you help? Joining an awareness walk is a great place to start. There's Englewood Health's annual Walk for Awareness, which takes place on Oct. 24 in a virtual format. For those up for an in-person event, the American Cancer Society's Making Strides Against Breast Cancer features a community walk around the MetLife Stadium campus on Oct. 30.
To commemorate the month, BERGEN asked readers and breast cancer survivors to share their stories that will hopefully encourage others to get tested and assure current patients that they are never alone in their battles. We compiled three of the narratives in BERGEN's October issue, and feature a fourth, Upper Saddle River resident Whitney Speer, below:
Breast cancer was barely a blip on Speer's radar, even as the mother of two adult children turned 57 years old. She had quit smoking some three decades earlier, maintained a healthy diet and, as a professional dancer, kept an active lifestyle. "I didn't have a family history of breast cancer either, so it was not a big concern of mine," she says.
That was until September 2015, when, following her annual mammogram, doctors encouraged her to have an ultrasound. "I must admit I had ungracious thoughts like they were just bored…but I should have thought, 'They are protecting my health,'" Speer recalls.
The ultrasound revealed a suspicious spot, which after a biopsy was determined to be malignant. The cancer was small and slow growing, says Speer, who after consulting with doctors opted for a lumpectomy to remove one lymph node. During the procedure, surgeons also administered a 20-minute dose of interoperative radiation directly on the area of the tumor.
"After my surgery, I was done—no more radiation, no chemo," she says. "I was home in Upper Saddle River by 3 p.m. that day, and although I was tired, the next day I was shopping at Riverside Square with my daughter."
She was on aromatase inhibitor drugs, used to curb the production of estrogen, for the next five years. Now 63, Speer looks back with gratitude—for several reasons. "In the six years since my diagnosis, I've felt very fortunate," she says. "I have watched a younger friend go through a much more serious breast cancer struggle, and I am grateful every day for [my doctor's] insistence that I had that ultrasound in September 2015. It was her insistence that saved me from a much bigger issue."
To read other inspiring stories from Bergen County breast cancer survivors — including one of a male and another of a 30-something child cancer survivor — check out the October 2021 issue of BERGEN magazine.