Bergen Buzz: Exotic escape
"The combo at Mambo"—that's what husband-and-wife team Louis Nunez and CiCi Chan-Nunez happily call the unusual culture clash at their cozy Rutherford BYOB, Mambo Tea House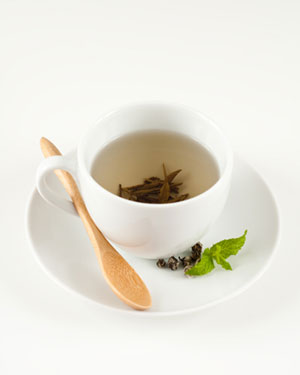 "The combo at Mambo"—that's what husband-and-wife team Louis Nunez and CiCi Chan-Nunez happily call the unusual culture clash at their cozy Rutherford BYOB, Mambo Tea House (201-933-1262, www.mamboteahousenj.com).
"I was born in Hong Kong and my husband is from the Dominican Republic, so our restaurant reflects our two heritages," says Chan-Nunez.
Indeed, while the cuisine is Latin—featuring such popular dishes from Cuba, Spain, Argentina and the Dominican Republic as empanadas, paella and rabo encendido (braised oxtail stew in a spicy Caribbean Creole sauce)—the eatery also boasts a selection of more than 40 loose-leaf teas, mostly from Asian countries such as China, India and Sri Lanka. All teas are served in teapots that yield two to three cups, and are also available to go in 16-ounce cups.
The décor, too, fuses Latin and Asian cultures with touches such as bamboo wood floors, bright-green and fuchsia walls, floral and Cuban cigar wallpapers and wood ceiling fans painted with hibiscus flowers.
For an excellent deal, order the three-course prix fixe dinner menu starting at $14.95 per person, offered on Tuesdays through Thursdays from 4 p.m. to close, Fridays from 4 p.m. to 6 p.m. and Sundays from 1 p.m. to 9 p.m.