Bergen's Cover Girl 2014
We invited, they entered, and the judges decided. Here they are: the Bergen Beauties who won our third cover girl contest.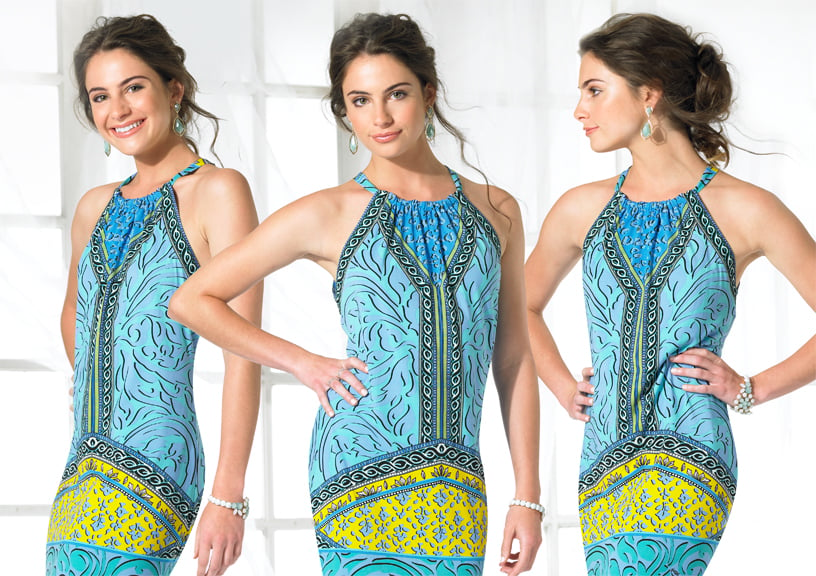 Talk about a tough job. Poring over photos of beautiful women, reading about their goals, accomplishments and talents, and learning about their backgrounds! Actually, it was a tough job when you consider that our judges had to choose a handful of finalists from a field of more than 50 incredible contestants.
It took days, but the judges—Rita Guarna, Bergen Health & Life's editor-in-chief; Stephen Vitarbo, the magazine's art director; and Dan Springston, noted fashion photographer—narrowed the field to 12 finalists, then to the final three, each of whom got to have a professional photo shoot at Springston Studios in Manhattan. (So did your favorite, the readers' choice winner. More than 1,100 votes were cast at bergenhealthandlife.com!)
The winner also received a $400 gift certificate from Omni Aesthetics, and each runnerup received a $100 gift certificate. Ethos Fitness also treated our winner to a one-month membership. A big thank-you to Omni Aesthetics, Ethos Fitness and our other cover girl sponsors: Araya Rebirth, Devon Fine Jewelry, The Fountain Spa and Ginger N' Cream.
Our Winner:
Shane Autumn Nebbia
Age: 20
Hometown:
Oakland
Occupation:
Student at the
University of Tampa
Healthy habits: "I always try to think positively and surround myself with positive people because when you do that, it radiates natural beauty and health on the outside."
Beauty secret: "Scented products tend to irritate my skin, so I love to use unscented Aveeno Ultra-Calming Foaming Cleanser."
Around town: "Visiting Ramapo Reservation is my favorite pastime. I enjoy hiking and the scenery, especially when the sun is setting."
Fun fact: "When I studied in Spain, I spent one month backpacking and couch-surfing through Eastern Europe. It was the best experience I've ever had because I had no set plans. I got to see the world at my own pace and with zero guidance."
Second Place:
Kristin Troya
Age: 18
Hometown:
Wyckoff
Occupation:
Student at Ramapo
High School
Healthy habits: "I think eating vegetables —as well as lean chicken and fish—is very im- portant for a healthy body and skin. For exercise, I absolutely adore Zumba and kick-boxing."
Beauty secret: "I bathe in lotion! I love products with shea butter in them. As soon as I get out of the shower, I apply lotion all over; it keeps me feeling fresh and gives me a natural glow."
Around town: Wyckoff happens to be a really pretty town, so I love to go bike riding and hiking with my friends."
Fun fact: "I went on a hike on a volcano in Ecuador, and as I got in my car and was driving away, it erupted! It was the scariest thing I have ever experienced."
Third Place:
Jessica Dorras
Age: 30
Hometown:
Paramus
Occupation:
Manager at Fire and
Oak in Montvale
Healthy habits: "I meet with a personal trainer four times a week to stay active and make sure I'm working out the right muscles. And drinking lots of water helps keep me hydrated and refreshed."
Beauty secret: "I use Kiehl's products, a tinted moisturizer from Smashbox and lip gloss by Buxom. And I cannot go without my Illamasqua mascara!"
Around town: "Since my job requires random, hectic work hours, I really enjoy stopping by Capital Grille."
Fun fact: "I live in Costa Blanca, Spain, for a couple of months out of the year and have such a great time there."
Readers' Choice:
Krista Rose Niemeier
Age: 19
Hometown:
Ho-Ho-Kus
Occupation:
Student at
Duke University
Healthy habits: "Staying positive and active is ex- tremely important to me. I love this quote by Roald Dahl, 'If you have good thoughts they will shine out of your face like sunbeams and you will always look lovely.'"
Beauty secret: "Because my skin is sensitive, I use Chanel makeup. It really works for me."
Around town: "I go to Ridgewood all the time, especially for Van Dyk's ice cream."
Fun fact: "Last year, I worked for nongovern- mental organizations at the United Nations, where I did transcribing and reporting and attended meetings."