Bergen's Got Talent
Outdoor ice time at Allendale's Celery Farm turns into a figure skating showcase.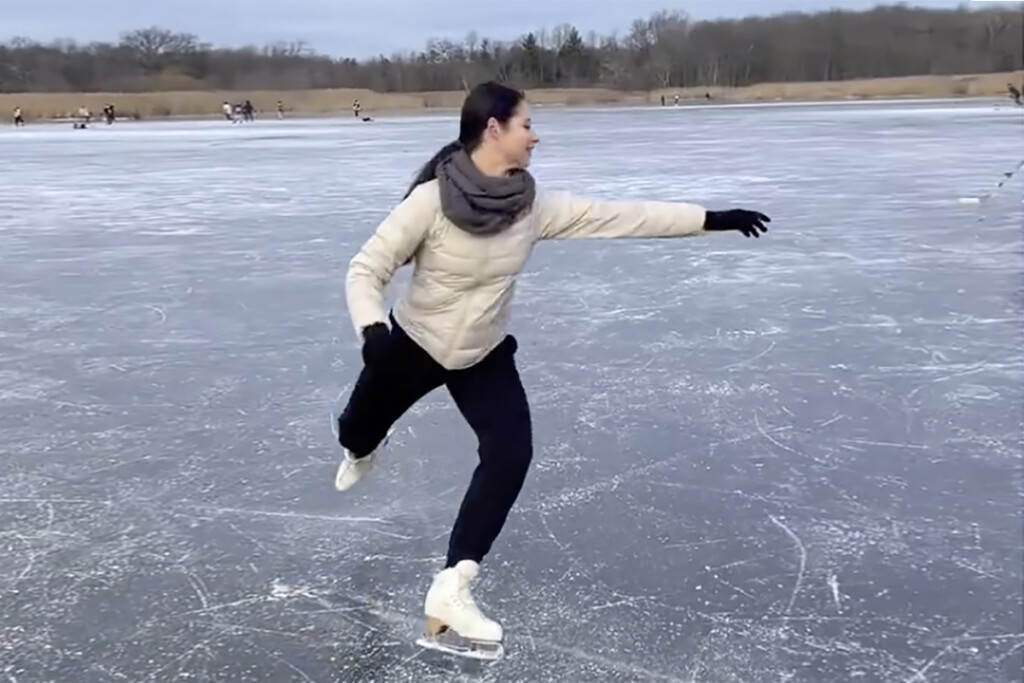 Skating at Bergen County's rinks is an amazing experience for friends and families, but there's something so romantic about gliding along the surface of a frozen pond. Before temps warmed in recent weeks, South Hackensack's Alona Bychenko, a former figure skater from Ukraine, showed her talents on the ice at Celery Farm in Allendale. She posted this video of herself as she flawlessly performed a variety of figure skating elements, including spins and poses. Surely, the hockey players sharing the ice with her were mesmerized. "Dreams should come true," she captioned the video. Indeed, they should.
Do you know someone who'd like to share a hidden talent? Send us a DM @bergenmagnj.
View this post on Instagram