Best in Bergen 2014 – Readers Choice Awards
Voting now open for the 2014 awards. Tell us your favorite spots in Bergen County.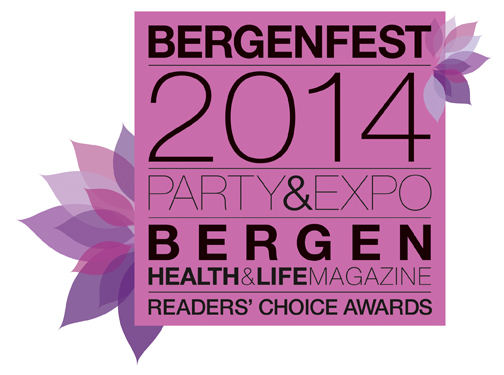 VOTING IS NOW CLOSED FOR BEST IN BERGEN 2014
COME CELEBRATE THE WINNERS WITH US ON OCTOBER 2.
DON'T MISS BERGEN COUNTY'S BIGGEST CELEBRATION!
No one knows the best go-to destinations in Bergen County better than the people who live here. You voted for your favorites and now we are bringing them all together for our annual BergenFest party & expo.
■ More to eat & drink! More free food and drink stands than ever before!
■ More demos! Cake decorating by Carlo's Bakery, Zumba by Ethos Fitness & Spa, and much more.
■ More man cave! Drink craft beer and meet Bart Oates of the NY Giants, courtesy
of HUMC Fitness & Wellness powered by the New York Giants.
■ More dancing! Live performance and lessons from the Dance with Me instructors.
■ More lounging! Put your feet up in The Lounge; hear great local musicians; play the casino tables, and more!
■ More luxury cars! German, Italian, American, Japanese—what's your pleasure?
■ More fashion! Catwalk shows for women and men.
■ More raffle prizes! Win a vacation, courtesy of Great Escapes.
■ More parking! Our spacious new venue has plenty of parking.
Come celebrate with us!
THURSDAY, OCTOBER 2
The Rockleigh
26 Paris Ave
Rockleigh, NJ 07647