Bring Something New to the Table
These mac and cheese bites will be a hit on Thanksgiving, but don't be surprised if the family wants this side to be the main course next week.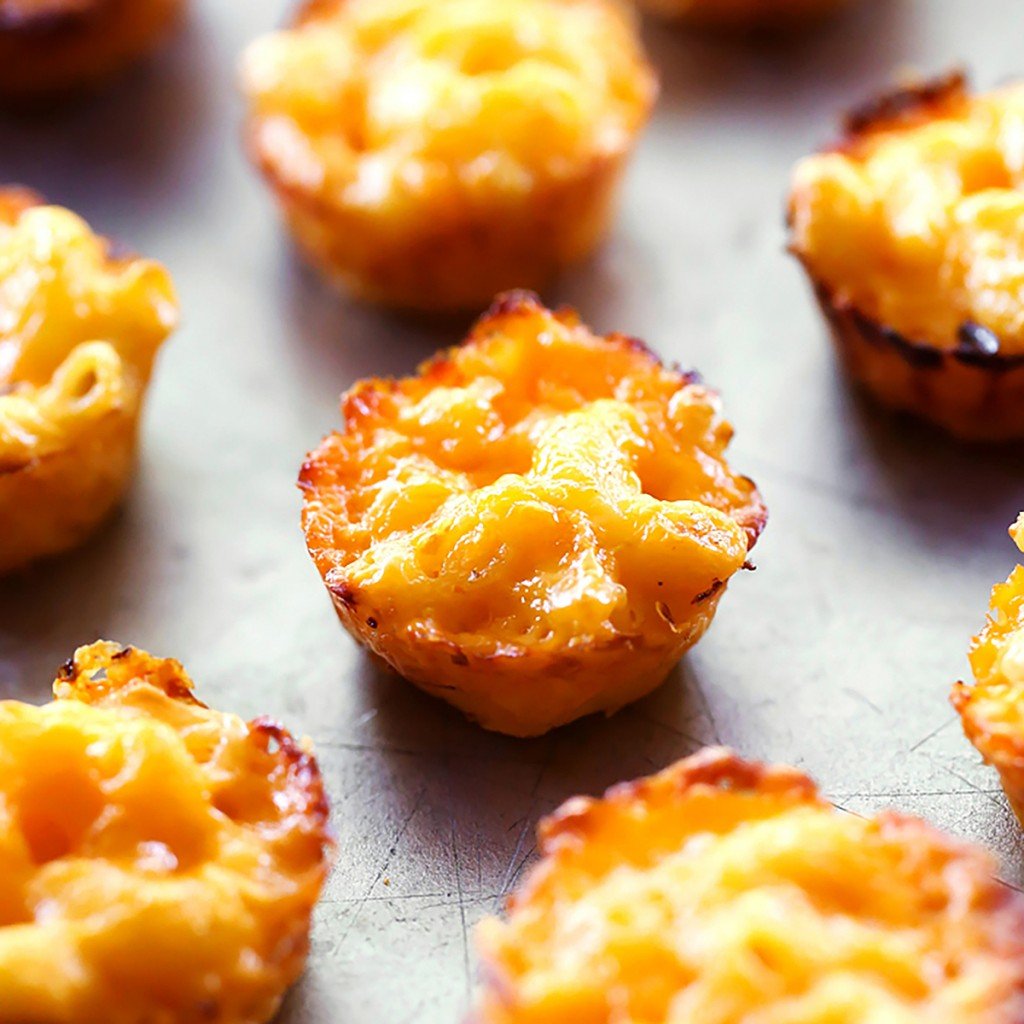 Turkey Day surely will look a lot different this year, but that doesn't necessarily have to be a bad thing. We all know the pandemic is throwing a wrench into our usual plans and causing stress, but a Ridgewood psychologist reminds us not to gyp ourselves from enjoying the holiday. One way to accomplish that is by trying something new in the kitchen.
OK, so you're not ready to fuss with your fool-proof turkey prep or mess with the family's stuffing recipe—we get it. But adding a new side dish, or a variation of a family favorite, is always welcome. To inspire you, BERGEN asked Demarest resident and Thanksgiving host extraordinaire Tiffany Kaplan to share the step-by-step process for making one of her home's most popular dishes: mac and cheese bites.
Because she makes the bites as an hors d'oeuvre, Kaplan uses mini muffin pans. "But if you prefer to make it in a large casserole dish or in regular-size muffin/cupcake pans as a side, that works too." The most important part is the béchamel sauce, "which makes all the difference."
Mac and Cheese Bites
Ingredients:
1 lb. elbow macaroni
12 oz. (about 3 cups) 2-year aged sharp cheddar cheese, shredded
4 oz. (about 1 cup) Pecorino Romano cheese, grated
kosher salt
For the béchamel:
4 cups whole milk
8 Tbs. unsalted butter
½ cup all-purpose flour
kosher salt
Directions:
For the béchamel:
Heat the milk in a medium saucepan over medium-high heat until it simmers, turn off the heat and set aside.
In a large, heavy-bottomed saucepan, melt the stick of butter over medium heat. Add the flour and whisk constantly until the mixture turns light brown in color, about three minutes. Remove from the heat.
While whisking constantly, slowly add the hot milk to the flour mixture until evenly combined and smooth. (It will thicken when you first add the milk, then thin out.)
Return the saucepan to medium-high heat and while whisking constantly, cook until the sauce thickens and coats the back of a spoon, about two to three minutes. Stir in one Tbs. of the salt, taste and season with additional salt if desired. Remove from the heat and set aside.
For the bites:
Cook the pasta al dente according to package (better just underdone than overcooked), then drain and rinse with cold water; set aside. Heat oven to 350°F.
Place the reserved saucepan of béchamel over medium heat and stir in both cheeses until melted and smooth. Add the pasta and continue cooking, stirring occasionally, until the pasta is heated through and steaming, about two to four minutes. Transfer to a mini muffin pan (you can use a cantaloupe scoop to make it easy) and bake until bubbling and browned on top, about 20 to 25 minutes, depending on your oven.
Serve immediately.