Budgetary Wellness 101
These basics will lead you toward financial prudence— and prosperity.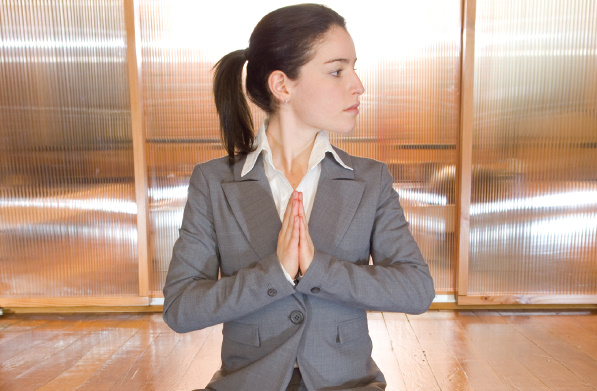 Our country is struggling through tumultuous economic times. Though unemployment had ticked down slightly at press time and holiday spending was strong, housing remained anemic and the euro's persistent sniffles were starting to look like contagious double pneumonia. Amid such financial instability, how can you maintain reasonable proportion in your own financial life—and a healthy balance in your bank? Our financial specialist focuses on six key factors:
1 Savings
"If you don't yet have a savings account, start one today to put money away for your financial future, systematically saving a consistent amount," says Craig L. Feinberg,managing director of Certified Financial Services in Paramus. Ideally you should aim to set aside 20 percent of your gross annual income every month—but don't let this ideal become the enemy of the good. It's most important to begin regularly saving something, then work up to that level if you can.
2 Assets
Every person should have a whole life insurance policy as one of his primary assets, says Feinberg. After that, think in terms of asset categories. "The top ones are an owned primary residence, a retirement account and some kind of collectible—be it artwork, jewelry, metal or something else," he explains. "Generally speaking, that's a good combination for almost anyone."
3 Life insurance
Many people choose arbitrary life insurance policy amounts. But instead of guessing a number that sounds good, Feinberg uses the Human Life Value (HLV) calculator to assess a client's financial value and estimate the income his or her family would need to maintain financial stability. "This formula takes into account one's age, income, number of dependents and other factors to determine specific life insurance needs," says Feinberg. "After consulting a financial professional, people usually realize their policies should be significantly higher than originally projected."
4 Wills and Inheritance
Your smart savings strategy will help you be ready for the long life you hope for; it's only good sense to prepare for its end as well. By working with a legal professional, it's easy for every person over age 18 to create a will, a living will and a powerof- attorney proxy. "This removes from your next of kin the burden of dividing your property," says Feinberg. Wills should also be updated regularly to take into account the accumulation of assets and major life changes, such as the birth of children.
5 Debt
"Here are the basics: House debt is good, credit-card debt is bad," says Feinberg. "Of course, house debt should be an appropriate amount—you can't have a $1 million home if you're only making $50,000 a year." But owning a home means building equity, and home mortgages are generally tax-deductible. Credit-card debt, on the other hand, means you're living beyond your means, and these companies traditionally charge very high interest rates. So make it a priority to pay down any credit-card debt—don't just make the minimum payments.
6 Emergency fund
To be balanced, aim to have enough funds to cover six months' worth of fixed expenses in your bank. "This is money for your basic needs, including mortgage and car payments, utility and phone bills and a grocery fund," says Feinberg. If you calculate that your fixed expenses equal $5,000 a month, you should thus ideally have a $30,000 emergency reserve. Again, this may not happen right away. "It may take years to build it up," says Feinberg. "But you can start today to move in the right direction."
RELATED READ: Small Changes for 2012- Follow the Anti-Resolution Guide