Checkmate! Play Chess Now At These Bergen County Locales
Learn or brush up your skills in chess—quickly becoming one of the hottest games in town!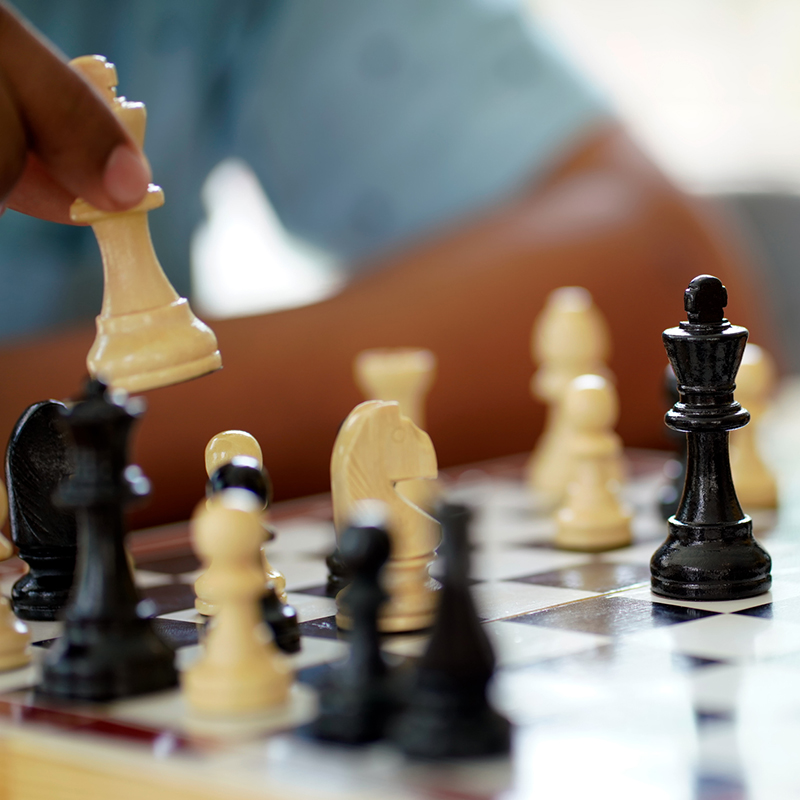 We already told you about a few alternative sports that you should be playing, and now we want to clue you in to a game that's enjoying a resurgence in popularity. Chess has been long considered a pursuit for child prodigies and men's clubs, but thanks to a couple of hit TV shows, social media influencers and live streamers, the game is garnering a new following.
As you and your (check)mates settle down indoors for the cold months, skip the Jenga set and playing cards—and break out the old chess board. It's a game that truly stimulates your brain, helps you focus and improves problem-solving skills. Oh yeah, and it's fun too!
But if you're a little rusty or can't tell the pawns from the rooks (or if you just want to play competitively), our area has several places where you can learn and sit for a game or two. Below is a trio of places in Bergen County where you can learn, play and make new friends over a game of chess. Pop in on Oct. 8, National Chess Day, or when you're in the mood to capture an opponent's king. 
The

International Chess Academy

, with locations in Glen Rock and Teaneck, has been offering lesson to students of all ages and levels for more than 20 years. Beginner and intermediate classes are offered and taught by a staff that includes grand masters and world-ranked players. Serious competitors (or those looking to gain experience) can sign up for monthly tournaments as well.

If you're looking for casual play or tournament-style competition, Ridgewood-based

Bergen Chessmates

might be the perfect fit. Players and spectators meet at the Ridgewood United Methodist Church most Mondays. Tournament registration starts at $20, but it's free to watch or play non-tourney matches. 

Kids, friends, families and individuals will love the friendly environment of

Frank's Chess Academy

in Leonia. Sign up for one-on-one or private group sessions, offered in-person and online. Want to test your skills now? Try to solve the

weekly puzzle

on Frank's website.
Know of a place nearby where others can play chess? Tell us on Instagram @bergenmagnj.