Classic Butternut Squash Soup Recipe
Want to make the butternut squash soup featured on our November cover? Find the recipe here!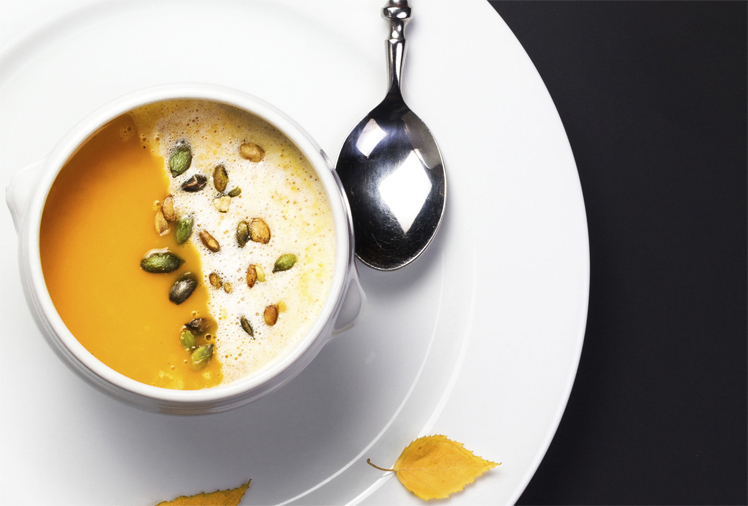 Ingredients:
2 Tbs. extra-virgin olive oil
1 carrot, diced
1 celery stalk, diced
1 onion, diced
4 cups cubed butternut squash, fresh or frozen
½ tsp. chopped fresh thyme
4 cups low-sodium chicken broth
½ tsp. fine sea salt
½ tsp. ground black pepper
Method:
Heat oil in a large soup pot. Add carrot, celery and onion. Cook until vegetables have begun to soften and onion turns translucent, 3 to 4 minutes. Stir in butternut squash, thyme, chicken broth, salt and pepper. Bring to a boil, reduce heat and simmer until squash is fork-tender, about 30 minutes. Use an immersion blender to purée soup. Alternatively, let the soup cool slightly and carefully purée in batches in an upright blender. Garnish with roughly chopped pumpkin seeds and crème fraîche if desired.
Source: Whole Foods Market