Coco-Date Brownies
These bite-sized brownies are rich and delicious— and gluten-free!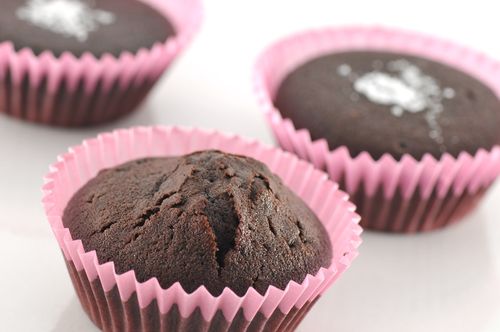 This brownie recipe comes from Nicole Hough, one of the winners in our Green Housewives of New Jersey Contest.
From Nicole: "these bite-sized brownies are rich and delicious—and healthy! Their main source of sweetness comes from the natural sugars in dates, which are also high in fiber, vitamins and minerals. This recipe is gluten free and can be made egg and dairy free too. See the substitutions below."
Ingredients:
1 cup pitted dates
1/2 cup finely ground unsweetened coconut (I've been using Let's Do Organic brand available at Whole Foods)
4 oz (aprox 2/3 c) semi-sweet chocolate chips, melted
2 Tbsp extra virgin unrefined coconut oil, slightly melted
1 egg
1/4 millet flour
1/4 cup milk
1 Tbsp baking powder
Directions:
Preheat oven to 350 degrees.
Check dates carefully for any pits and place in food processor with coconut. Grind to a
paste.
Add melted chocolate and melted coconut oil and process again.
Add remaining
ingredients and process to a thick batter consistency.
Spoon into 24 mini muffin cups.
Bake 12 minutes or until toothpick inserted in center comes out clean.

* To make egg free: In place of the egg, substitute 1/4 c Ener-G Egg Replacer and 3 T
milk or milk substitute, and reduce baking powder to 1 tsp.

** To make dairy free: Use dairy-free chocolate chips and replace the milk with the milk
substitute of your choice.

Enjoy!