Comfort Food
Dedicated to supporting child cancer patients and their familys, Stacey Antine's program "Healing Meals" serves its 2,000 serving just one month post-launch.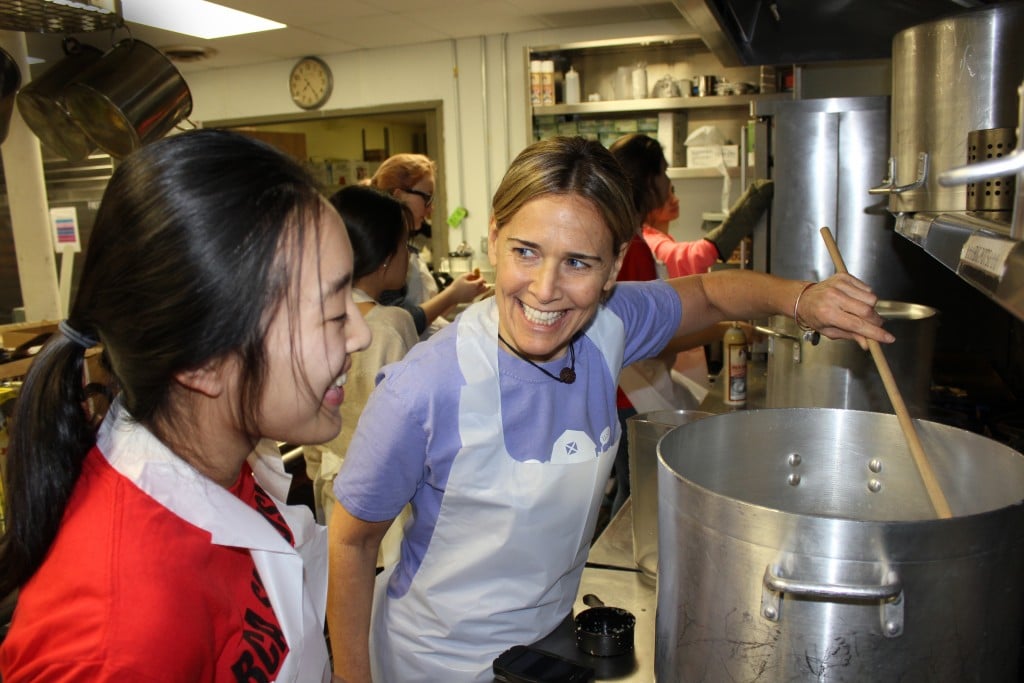 Families with children who are undergoing treatment for cancer and serious blood disorders are getting a helping hand in the kitchen from the HealthBarn Foundation's Healing Meals, a new program that provides free organic meals to pediatric patients at Hackensack University Medical Center. Since the launch in March, Healing Meals has distributed more than 2,000 servings.
Stacey Antine, a registered dietitian and director of the program, was inspired to launch Healing Meals after witnessing firsthand the challenge of eating right when a family member is undergoing or has just completed treatment for cancer. "When my father had cancer last year, he had my mom, who cooked, and me as his dietitian, and we still struggled," says Antine. "During treatment, it's important to stay healthy and keep your immune system up."
Culinary students from the Bergen County Academies, located in Hackensack, prepare the food at Meals with a Mission in Garfield using fresh, natural and organic foods donated by Whole Foods Market and Abma's Farm in Wyckoff. The meals aren't just healthy; they're also delicious and kid-tested. Recipes were hand selected by Antine, the author of Appetite for Life, a cookbook of healthy recipes. She says the most popular items are the sweet potato pancakes and the cheese lasagna rolls.
Healing Meals are distributed through the Tomorrows Children's Fund, one of the hospital's fundraising arms. Each meal feeds a family of four and is suitable for children with many special nutritional needs. Why feed a family of four? When a child has cancer, the whole family has cancer, explains Antine. "The whole family is involved," she says. "They'll do takeout on the way home from the hospital because it's easier, but it's not necessarily the healthiest choice."
Want to help out this very worthy cause? Call 201.241.2774 to learn how you can volunteer, or make a donation at healthbarn foundation.org/healing-meals (a donation helps pay for additional ingredients and packaging). Or if you're just a family wanting to cook a healthy meal, Antine offers recipes for the Healthy Meals on the website.