COVID-19: What's the Latest?
There are constant headlines as it relates to COVID and the vaccine here in Bergen County, so it's hard to keep track of it all. Here's what you need to know right now.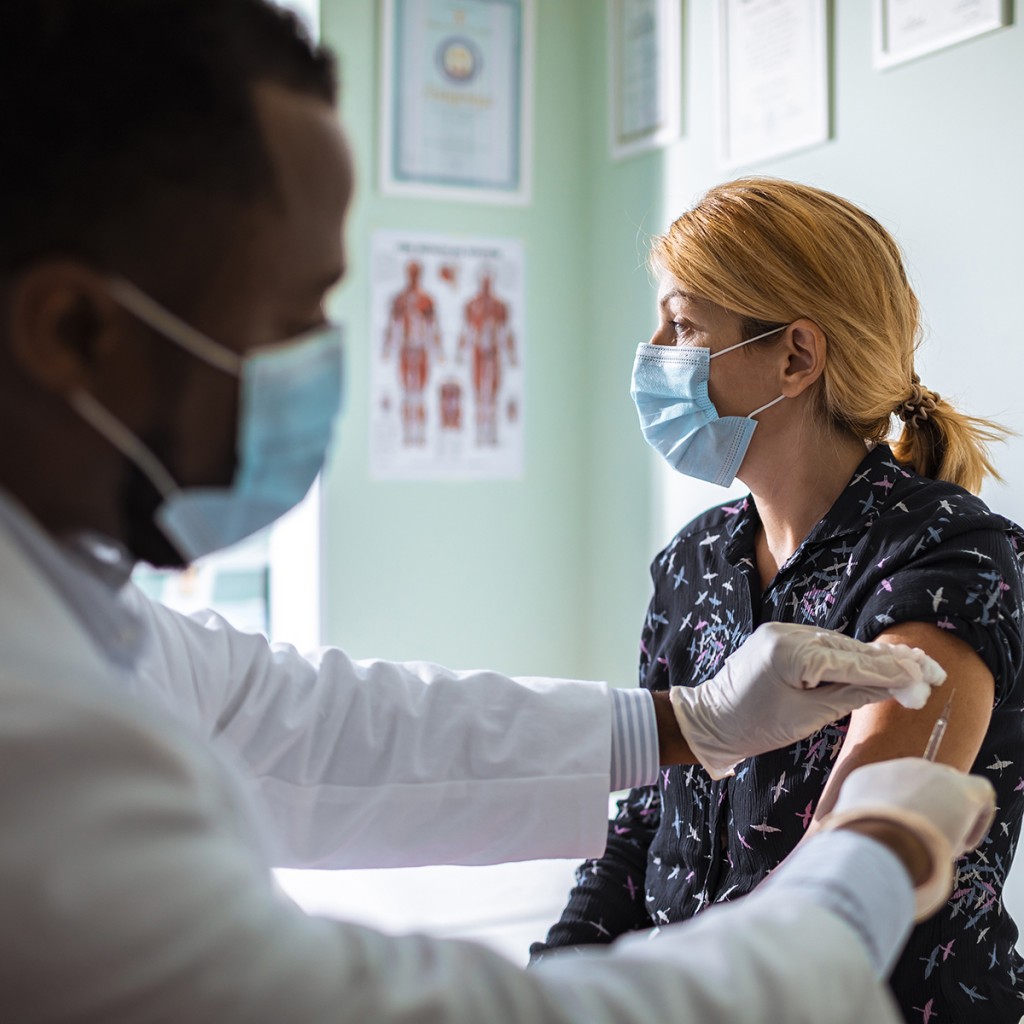 Things are changing a mile a minute as it relates to COVID-19, including here in Bergen County. Governor Phil Murphy and other state officials have been keeping us updated on social media (as well as via occasional press briefings), but there is a lot to know and a lot that can change on the daily. And understandably, residents have a lot of questions!
So, we compiled all of this week's coronavirus news for you right here, from stats to the latest on the vaccine. Scroll for updates on how the virus relates to us in Bergen County and New Jersey as a whole:
As of Feb. 21, Bergen County had (coincidentally) 221 new confirmed cases of COVID-19 and a total of 66,599 confirmed cases.
The statewide rate of transmission is at .86, which means active cases are decreasing but still occurring. New Jersey remains in the red zone; in other words, we're still experiencing an outbreak of the virus.
Effective as of Feb. 22, Governor Murphy has announced that houses of worship and religious services can operate at 50 percent capacity—everyone must wear masks and maintain a safe distance of six feet.
Effective March 1, sports and entertainment venues with a fixed-seating capacity of more than 5,000 people may open for spectators: 10 percent capacity for indoor venues and 15 percent capacity for outdoor venues. This means MetLife Stadium in East Rutherford, with a total capacity of 82,500, can reopen, but bergenPAC in Englewood (1,367 seats) must wait.
But now for what you really want to know—what's the latest with COVID-19 vaccines in Bergen County? A total of 1,676,496 COVID-19 vaccines have been administered as of Feb. 22—this includes 1,137,490 first doses and 509,373 second doses. The snowy weather in our area over the last week or so resulted in a shortage of shipments from both Pfizer and Moderna, but those dosages arrived this week and appointments are being rescheduled, Murphy said on Twitter.
We've moved on from Phase 1A to Phase 1B, which means those eligible for vaccination includes first responders, adults over the age of 65 and/or adults with high-risk medical conditions. Register for your shot—even if you don't fit the aforementioned criteria—at covidvaccine.nj.gov. This will put you in the system so you'll get an automated email when your turn comes.
Unfortunately, it's proving difficult to book an appointment in the state because supply doesn't quite yet meet demand. But the good news is there are more and more sites offering the inoculations. The Bergen County vaccination megasite at the Meadowlands in East Rutherford and all of our local hospitals, including The Valley Hospital, Holy Name Medical Center, Englewood Health, Hackensack Meridian Health and Bergen New Bridge Medical Center, are administering the inoculations as they receive shipments. Smaller doctor's offices such as Riverside Medical Group and local health departments, including those in Paramus, Englewood and Garfield, have vaccination sites set up as well.
Finally, select CVS Pharmacy, Shoprite Pharmacy and Rite Aid and Walgreens stores are also getting in shipments and administering both first and second doses: If you're in group 1B, check with yours to see if appointments are available.
For more up-to-the-minute info on the state of coronavirus in New Jersey, check out covidactno.org/newjersey and the New Jersey Department of Health.