December Win It: Prepare to be Pampered
The final Win It of 2014: win a spa party for 8 at the Hand & Stone Massage and Facial Spa--a $720 value. Prepare to be pampered!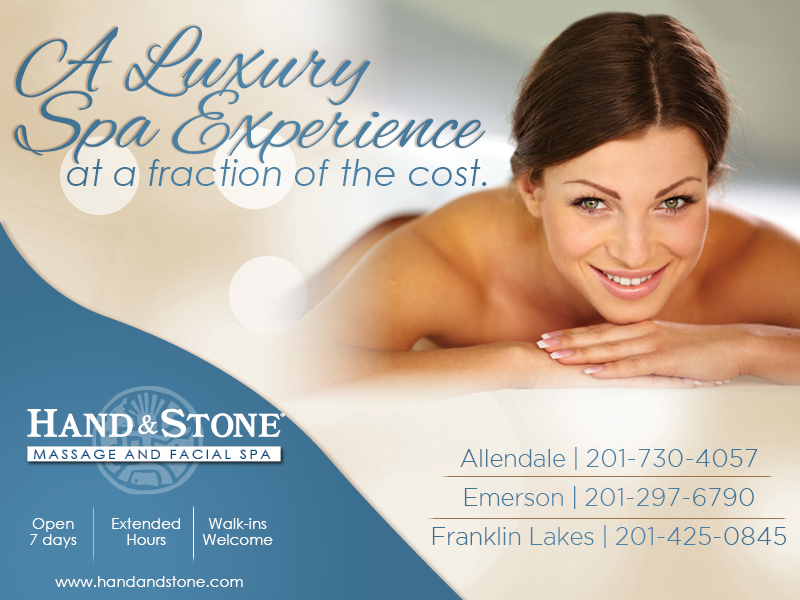 The Prize A spa party for up to eight guests at one of Hand & Stone Massage and Facial Spa's three locations in Bergen County. VALUE: $720
The Details Each party goer can choose three of the following mini spa services: mini facial, mini massage, peppermint scalp massage, hot towel foot treatment or hot towel hand treatment. Services may vary by location. Prize expires March 31, 2015.
Please select which spa you would like to go to if you win this contest: Allendale, Emerson or Franklin Lakes. Entries that do not specify a location will not be eligible to win.
Congratulations To Elizabeth Batenhorst of Allendale, who won the party catered by Fabulous Foods featured in the July/August issue, and Annmarie Pastena of washington township, who won the suite of skincare services by do well Be well Peak Performance featured in the September issue.
This contest is now closed.