Do Your Kids Get Too Much Salt?
Do your kids consume too much salt? High blood pressure isn't just for grown-ups anymore, and sodium is to blame.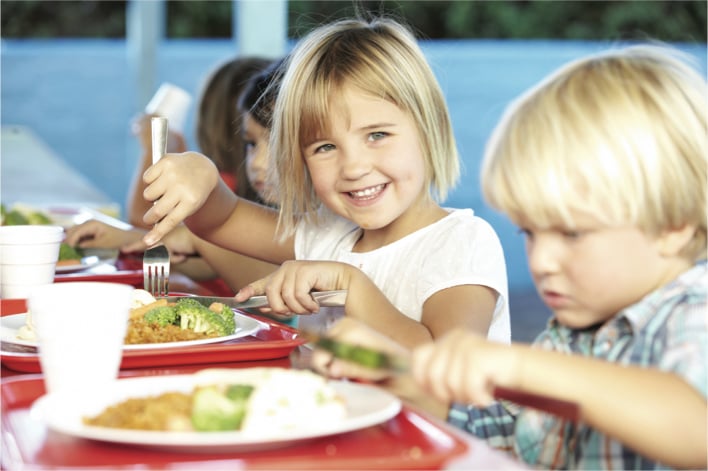 +CUT DOWN ON SODIUM!
>>Buy vegetables fresh or frozen—or canned and marked "no salt added."
>>Choose food packages labeled "low-sodium" or "reduced-sodium."
>>Use fresh poultry, fish and lean meat, not canned or processed types.
>>Instead of reaching for the salt, use herbs, spices and salt-free seasoning blends in cooking and at the table.
>>Cook rice, pasta and hot cereals with no salt. Avoid salt-heavy instant or flavored rice, pasta and cereal mixes.
>>Choose "convenience" foods that are lower in sodium. Cut back on frozen dinners, packaged mixes, canned soups or broths and salad dressings—all tend to be salt-rich.
>>Rinse canned foods such as tuna to remove some sodium.
>>Select ready-to-eat breakfast cereals that are lower in sodium.
Children's doctors see the same conditions same conditions year after year, and when something changes, they notice. So it was with Kenneth Lieberman, M.D., chief of pediatric nephrology at the Joseph M. Sanzari children's Hospital at Hacken- sack University Medical Center. While high blood pressure is usually an adult problem, about a decade ago he began observing it in growing numbers of teenagers. "Previously when we saw children and adolescents with hypertension it was be- cause of an underlying disease," he recalls. "But these teens had what we call 'essen- tial' hypertension."
The reason for the rise in hypertensive kids? More sedentary lifestyles played a role, says the doctor, but one key culprit was a familiar four-letter word: salt. With the growing use of fast foods, salty snacks and sodium-loaded convenience foods, kids were getting way too much of it.
The change "shifted the whole equation" for his specialty, says Dr. Lieberman. "We now call our facility the center for chil- dren's Kidney Diseases and Hypertension," he says. "We renamed our center—it's that explosive an epidemiological problem."
Isabel Roberti, M.D., a pediatric nephrologist at Saint Barnabas Medi-cal center in Livingston, made a similar discovery: dramatically increased numbers of kids, mostly obese ones, whose "problem came from eating a ton of salty foods."
Hypertension can be dangerous in children just as it is in adults. "We noticed that about 16 percent of these kids in our patient population had abnormalities of the heart, and about 10 percent had early-stage kidney disease," says dr. roberti. "The latter group seemed to be at high risk to develop problems with kidney function in 20 to 30 years."
A family history of high blood pressure makes excessive salt consumption more dangerous for some people, Dr. Lieberman explains. "Nutritional counseling can be helpful. A counselor can consider your likes and dislikes and help you develop a realistic plan for healthier eating."
More informally, three simple steps can help, the doctor adds. "Put away the salt shaker, stop adding salt when you prepare food and limit obviously salty items such as chips and cold cuts."