Epicurean instruction
Wining, dining, and...learning?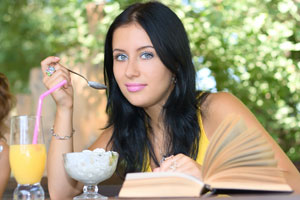 How often can you claim a swanky night out as "educational"? With pros leading you through varietals galore, these wine and food events make the grade; just be sure to reserve a spot in advance:
Enjoy plentiful sips and great food to boot at the four-course wine dinners at The Park Steakhouse in Park Ridge (201-930-1300, www.theparksteakhouse.com), hosted quarterly. The next event (Wednesday, July 14, 7 p.m. to 10 p.m.) features shrimp cocktail, Caesar salad, dry-aged Porterhouse steaks and more, plus red wines and single-malt Scotches ($75 per person, plus gratuity).
Known for its exotic décor and creative New American fare, Chakra in Paramus (201-556- 1530, www.chakrarestaurant.com) hosts wine education dinners monthly on Monday nights at 6 p.m. ($65 to $85 per person). Each dinner spotlights a well-known vineyard and includes a glass of wine with each course; guest speakers provide information and answer questions.
You can test your palate with a blind tasting at Park & Orchard in East Rutherford (201-939-9292, www.parkandorchard.com), in which guests sample 16 wines sans price or label information. Palate cleansers such as bread and cheese are provided; some tastings also include dinner. The caveat: You'll have to wait until fall, as events are held September through May only. (Prices start at $50 per person; call for dates.)