Faces of St Peter's: William Chen, M.D.
Meet the gastroenterologist and film buff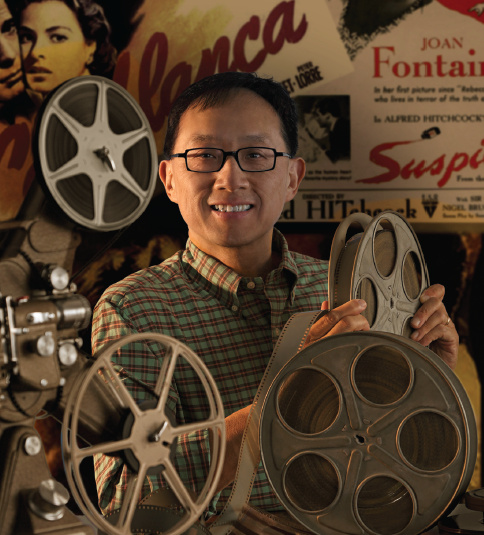 Born in Hong Kong, William Chen, M.D., moved to New York City at age 16 with his parents, who wanted better educational opportunities for their three children. He did undergraduate studies at Columbia University and attended New York University Medical School, then completed an internal medicine residency at Stony Brook University Hospital and pursued a gastroenterology fellowship back at NYU. He and his wife, Mary Holowinsky, M.D., an infectious diseases specialist, live in Montgomery Township and have two sons: Andrew, 19, and Alexander, 16.
What made you choose a medical career?
I always liked science in school, and I enjoy working with people; the combination drew me to medicine. I remember in high school thinking that's what I wanted to do.
Why gastroenterology?
It's one of the internal medicine specialties where you get to work with your hands, and it's also intellectually challenging. I like to do procedures such as colonoscopies and endoscopies that can help prevent and detect cancer at an early stage. These are tests that have been proven to save lives.
What is your main outside interest?
Movies!
How did that develop?
In college I took a course on literature and film with the late movie critic Andrew Sarris, who helped to advance the "auteur" theory, in which the director was considered the soul of a film. That got me interested in movies, and at the time, in the pre-DVD 1970s, New York was the movie capital of the United States. You could see films there that you couldn't see anywhere else.
What directors do you admire?
I prefer the classics, and my favorite is Alfred Hitchcock. His films are intricate, but every shot is done thoughtfully and purposefully. You can watch his films repeatedly and discover something new each time.
Related Read: Saved by Creative Surgery