Fani J. Thomson, D.O.
Valley Pain Management Center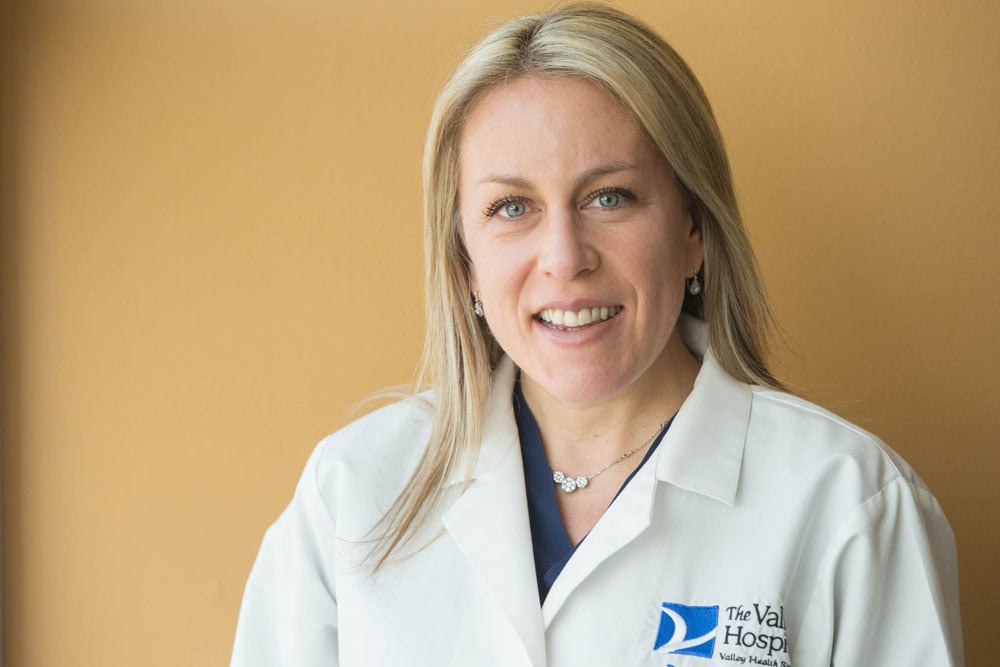 ON THE CUTTING EDGE of safe and effective pain management is Dr. Fani Thomson of Valley Pain Management Center, also known for the exceptional way she listens to her patients' needs. She treats patients conservatively with medications combined with physical therapy and advanced techniques from epidurals and joint injections to radiofrequency ablation and spinal cord stimulator trials. Dr. Thomson completed her residency in physical medicine and rehabilitation and an interventional spine fellowship at Mount Sinai. Dr. Thomson's practice now takes most insurances. She's also prescribing medical maraijana to patients who are candidates for it.
1 Valley Health Plaza, 3rd Fl., Paramus, NJ 07652
201.634.5555 • fax: 201.634.5454 • valleyhealth.com