French Wines Without Fear
Knowing a few basics can help you choose French wines with confidence.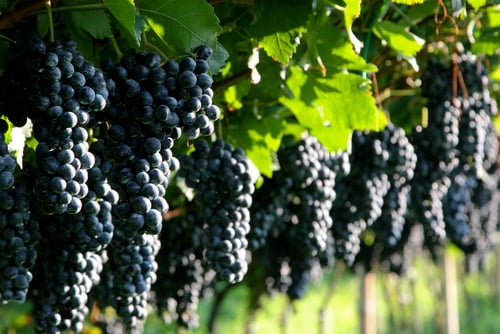 Think of a wine-producing country and France springs quickly to mind. For centuries that nation has taught the civilized world the joys of a glass of red, white or rosé (even in English we use the accented French word). But for the nonexpert who shops for a bottle when company's coming, the world of French wines can be un peu scary.
"People tend to be intimidated," says Anna Katharine Mansfield, an assistant professor of enology (wine science) at Cornell University. "And the biggest reason is that French wine labels traditionally don't tell you what kind of grape the wine is made from. They don't say 'Pinot Noir,' for example. They tell what region it's from, and you basically have to know the regions and subregions and what may be grown there."
Such permission comes from the French government under a system called AOC (Appellation d'Origine Contrôlée), which guards the reputations of the country's famous wine regions by specifying that only the varietals for which they're known can be labeled with those regions' names. For example, the not-so-fruity wines called Bordeaux are from Bordeaux in southwestern France, a "blending" region that tends to use combinations (of the Merlot and Cabernet Sauvignon grapes, for example), while wines from Burgundy in eastern France are created from one type of red grape (Pinot Noir) or one type of white (Chardonnay).
"Purists like Burgundy because they know that, with a few exceptions, its red wines are Pinot Noir by law, and its whites are Chardonnay by law," says David Gettenberg, owner of Englewood Wine Merchants in Englewood. "They know that Chablis, named for a town in northern Burgundy, is a white wine made from 100 percent Chardonnay grapes."
WHAT'S NEW

Don't be afraid to try unfamiliar bottles as you build your vocabulary of French wine regions and the wines for which they're known—you may discover new favorites. And don't stop with the most famous regions, such as Bordeaux and Beaujolais. (With Bordeaux, warns Mansfield, you'll pay a bit of a premium for the name.) Interesting new high-quality blends are now coming from the southern regions of Languedoc and Provence, so ask your wineseller for good wines from southern France— some may not bear their regions' names because their producers are now getting around the AOC system and labeling by varietals the way their competitors in California and Australia do, says Mansfield. The best news is that inexpensive French wines are more dependable than ever. "The quality differential between a $20 bottle of wine and a $200 bottle of wine isn't as great as it was 50 years ago because winemaking technology has advanced," says Mansfield. "Back then, producers tended to use whatever yeast happened to be available. Today they have microbiologists on staff who take cultures to control for yeast strains, making sure they get the aromas they want."
---
WHAT TO TRY, WHERE TO BUY
David Gettenberg, owner of Englewood Wine Merchants, suggests two fine French wines:
WHITE
Pierre Yves Colin-Morey
2009 St. Aubin Le Blanc from Burgundy $38
"Room-filling aromas of freshly cut green apples and cinnamon; pronounced spice and citrus notes working in tandem with a vibrant structure to create a refreshing dry, mineral backbone"
RED
Domaine La Bouissiere 2008 Gigondas from Rhone Valley $29
"Smoky and lush on the nose, with aromas of sweet red berries and cherry complemented by rose, garrigue and roasted cof fee; excellent energy on the palate; finishes floral, juicy and long"
Also read up on Eco-Friendly Sipping