George Saviano, M.D
"I love mechanically complex things, and the heart-like a watch-is very mechanistic" What made an intricate watch so pricy? George Saviano, M.D., decided to get to the heart of the matter.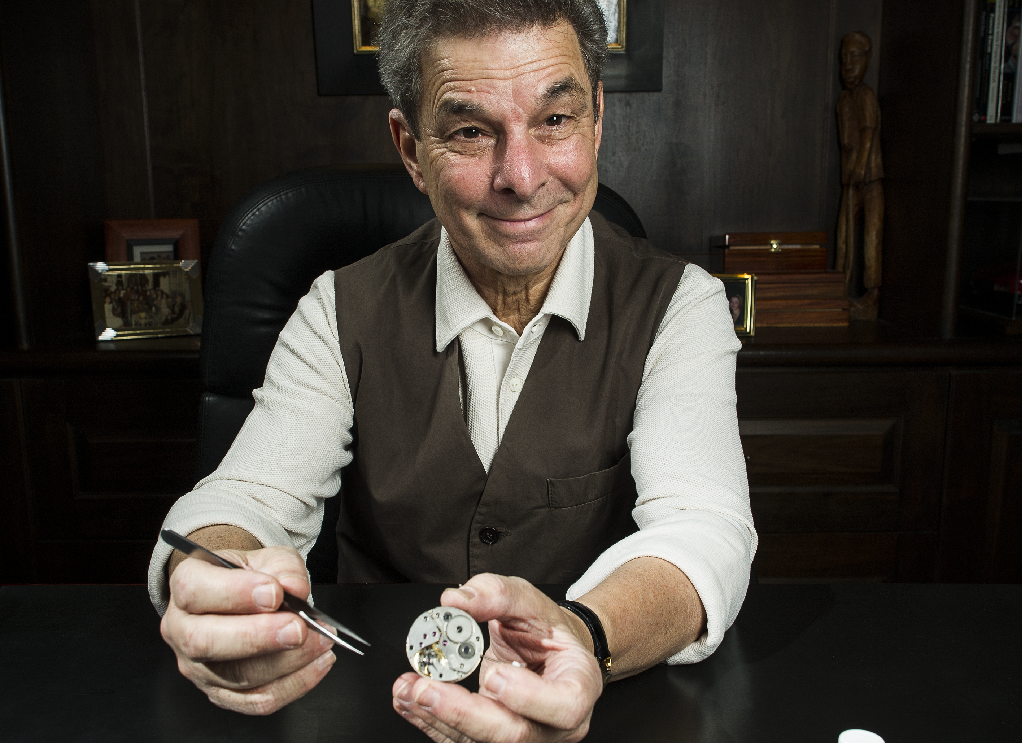 There are striking similarities between the work and the hobby of George Saviano, M.D., an interventional cardiologist at Cardiovascular Interventionalists of Central Jersey in East Brunswick. Dr. Saviano enjoys making watches at the Cranbury home he shares with his wife, Joann, who also manages his medical practice. Born in New York City, Dr. Saviano studied physics at Cooper Union and Columbia University in New York and at Purdue University in Indiana before attending New York Medical College. He did an internship at Metropolitan Hospital and Medical Center, a residency at Saint Vincent's Hospital and Medical Center (both in New York) and a cardiology fellowship at George Washington University in Washington, D.C. He has been at Saint Peter's University Hospital since 1986. Dr. Saviano performed New Brunswick's first coronary stenting procedure.
How did you become a watchmaker?
One day my wife suggested I buy a very fine watch. I thought, "Why would you spend so much money on a watch?" So I got interested in figuring out why they are so expensive. The more I read, the more interesting they became. I went to a website called TimeZone, an online watchmaking school, and I was amazed at the structure of watches and how they work. The screws are about the size of a grain of salt.
How is that similar to your work as a cardiologist?
I love mechanistically complex things, and the heart—like a watch—is very mechanistic. It's about pumps and pressures. I used all my physics training in understanding cardiology. I position a catheter and work my way down the arteries to insert devices. Watchmaking, too, requires hand-eye coordination. I started making watches in 2004, just for mental exercise, and I can lose myself in a watch. As I got better I began working on more complex watches. I open them up and study the movements, take them apart and make drawings. Now, when I consider that expensive watch I bought, it seems it was a bargain. —D.L.