Get Expert Weightloss Tips
Get workout tips straight from the trainer who has been working with our Mother/Daughter makeover duo!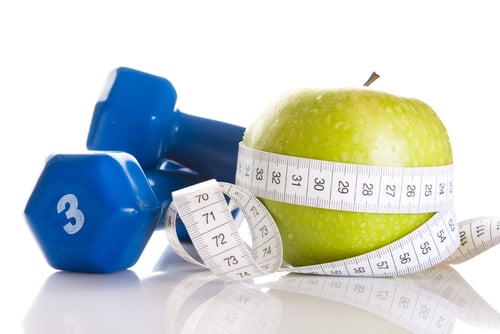 Active Center's Personal Trainer, Spain, Offers His Top 10 Fitness Tips!
1. Create an exercise schedule that works for you. Create a work out schedule that fits your lifestyle and aim for consistency. For instance, you don't have to be the fastest runner but if you run consistently on a regular basis you will see the results.
2. Set short term and long term goals. Short term goals will help keep you motivated and going back to the gym on a regular basis, long term goals will help you achieve your bigger picture goals such as weight loss, muscle definition, achieving a healthier lifestyle, etc.

3. Food is your fuel – maintain a healthy diet. In order to see results from exercise, be sure to eat a balanced diet with plenty of fruits and vegetables and carbs too! The body needs fuel to work hard during workouts.
4. Combine weight training with cardio. The two work hand in hand and men and women should be incorporating both into their routines to achieve optimum results.

5. Focus on Core Strengthening Exercises: A strong core (abdominals and back muscles) is essential to being fit and in shape, and also reduces back pain and improves posture. Crunches, the plank and the superman are three simple core strengthening exercises to incorporate into your workout.
6. Incorporate Balance Training. People of all ages can benefit from balance training by increasing agility, strength, athletic performance and coordination.

7. Mix it up! Avoid Boredom by trying different exercise routines and equipment. Changing up your workouts will help avoid boredom in the gym and keep your workouts exciting and challenging.
8. Keep a workout journal. This will help you to track your progress, see where you need improvement and what motivates you.

9. Stay motivated! Attitude is everything and whether that means rewarding yourself once you reach a goal or having a workout buddy to keep you going – discover ways that keep you motivated and inspire you and these tactics them to help you stay on track.
10. Hydrate, hydrate, hydrate! Attitude is Always remember to refuel with water as much as possible before, during and after a workout to avoid dehydration and to help you get the mosr of your workout.
Meet Spain:
Spain is an N.A.S.M certified personal trainer since 2004. He has a CPT (certified personal trainer certificate) CES (corrective exercise certificate) and is trained in PES (performance assessment and exercise technique). He is also certified in TRX (suspension training) as well as CPR.
Spain is trained to work with people of all populations, having worked with obese, injured, ill, athletic and to the ordinary, who just loves to exercise and stay in shape. He is well versed in developing programs that provide the optimum results taking into account the activities his clients enjoy. Spain is a motivator who pushes his clients to their physical limits. He believes that exercise has a role in every aspect of life and his job is to bring the best out of each individual.
Spain is skilled on all training aspects offered on the Active Center for Health & Wellness menu. He provides encouragement and support for his clients and recognizes what their strengths and weaknesses are and based on that creates a unique program for them.