Get Free Trees, Celebrate Arbor Day In Bergen County
From tree plantings to community-wide events, the celebration of our planet doesn't have to stop with Earth Day.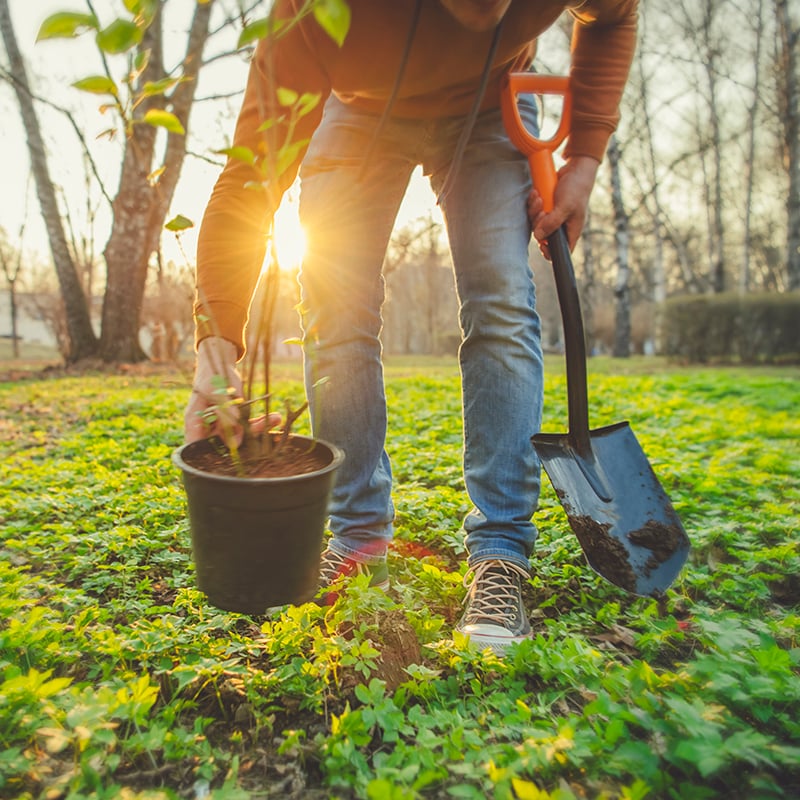 Earth Day 2023 has passed already, but the celebration of our planet continues all spring long. If your allergies aren't keeping you inside these days (those pollen counts are high, folks!) get out and plant a tree on April 28, Arbor Day, a day on which we're encouraged to plant and preserve trees. You could easily go to one of Bergen County's nurseries and buy some saplings to decorate your garden… or you could plant a tree for free!
As part of the New Jersey Tree Recovery campaign, a partnership between the Arbor Day Foundation and the New Jersey of State Forestry Service, the New Jersey Department of Environmental Protection (NJDEP) is giving out free trees across New Jersey to plant on Arbor Day. The goal is to contribute thousands of trees to improve our tree canopy, the part of a town or city that's shaded by trees (you can learn more about Bergen's tree canopy—and why it's threatened—in "Our Endangered Canopy," in the April issue of BERGEN magazine). Varieties of trees and shrubs will vary by location, and most will offer one tree per household. Each county has its own specific pickup locations and dates, including the following upcoming tree pickups in Bergen County (scroll down to page 3):
April 28: Bergenfield, 10 a.m. to 1 p.m., Cooper's Pond
April 28: River Edge, 1 p.m., River Edge Library
April 30: Oakland, 10 a.m. to 2 p.m., Oakland Public Library
April 30: Paramus, 1 p.m. to 3 p.m., Paramus Library
Once you get yours and figure out your plant species, check out these useful guides on how to plant tubeling plants , how to plant a seedling and how to plant bare-root trees.
Want to celebrate Arbor Day another way? Here are a few tree-centric events happening this weekend in Bergen:
How will you be celebrating Arbor Day—and springtime in general? Tell us on Instagram @bergenmagnj.