Gluten-Free Snacks + Tips For Celiac Disease Sufferers In Bergen
For Celiac Disease Awareness Month, try these delicious gluten-free foods, and find North Jersey-based resources for those suffering with celiac disease.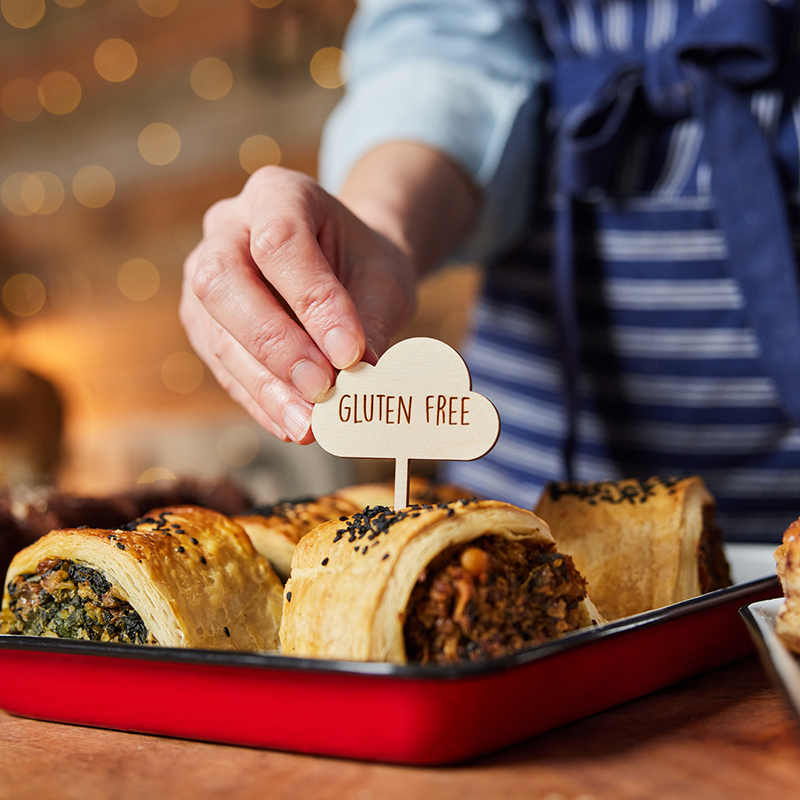 There's a lot to celebrate in May, between graduations, Mother's Day, Memorial Day, National Pet Month and Skin Cancer Awareness Month. Here's another occasion to observe: May is also Celiac Disease Awareness Month, which aims to reduce stigma and bring awareness to this autoimmune disease that affects more than 3 million people in the United States, according to the Gluten Intolerance Group. About half of people with celiac disease in the U.S. are undiagnosed.
And no, celiac disease doesn't just mean that your stomach hurts if you eat gluten. In fact, it's a genetic condition; the intestines of sufferers are hypersensitive to gluten, a protein that creates inflammation and limits the absorption of certain nutrients, resulting in an unhealthy amount of weight loss or even malnutrition. Symptoms of celiac disease include gastrointestinal issues such as diarrhea, bloating and anemia, as well as non-gastrointestinal related issues including joint pain, fatigue, migraines and infertility.
In North Jersey alone, there's tons of resources for those suffering from celiac disease (or those who think they may have CD and aren't yet diagnosed), including Generation GF of Northern New Jersey, an outpost of Gluten Intolerance Group; a Facebook support group called Gluten Free People of Bergen County (though keep in mind that following a gluten-free diet is NOT the same as having celiac disease); as well as treatment options at the Kogan Celiac Disease Center at Cooperman Barnabas Medical Center in Livingston.
As of now, there's no medication to treat this disorder. The only way to alleviate symptoms of CD is to stop eating gluten entirely, which means eliminating wheat, barley and rye from your diet. Luckily, these days there are hundreds of gluten-free foods sold at grocery stores and specialty markets, as well as restaurants with plentiful gluten-free menu options (a few of note include Railyard Tavern in Fair Lawn, Seasons 52 at Garden State Plaza and Green Fusion in Ridgewood). A few of our favorite GF snack brands—all of which can be purchased locally!— include:
What's your favorite gluten-free snack and gluten-friendly restaurant in Bergen? Share your picks at @bergenmagnj!