Great Leaf Peeping at These 5 Parks
Before you head out of town to see the changing leaves, be sure to stop to enjoy Bergen's colorful canopy.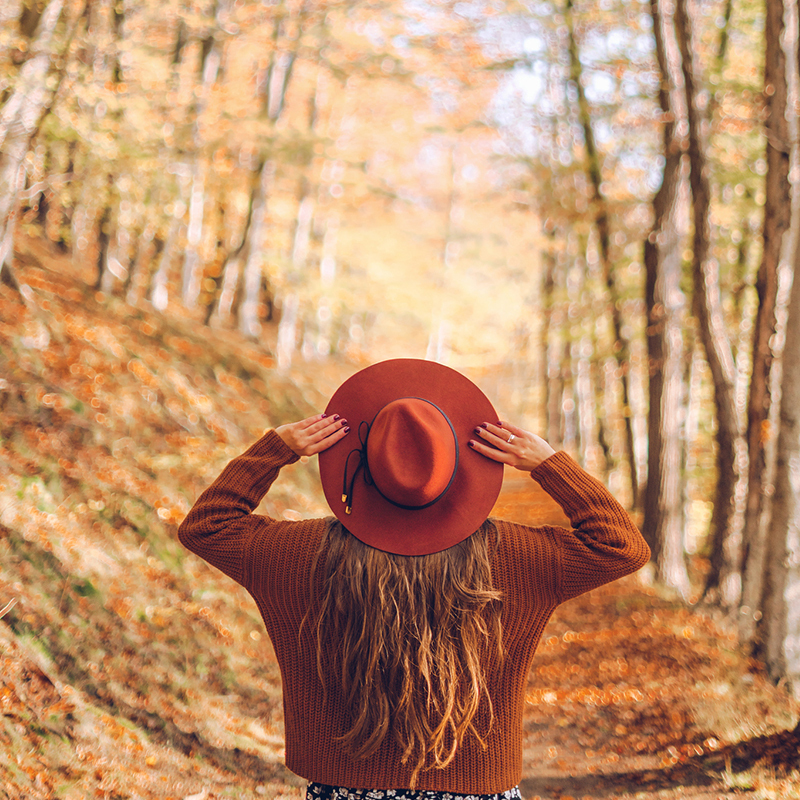 From pumpkin spice and apple cider donuts to cozy sweaters and Halloween, there are plenty of reasons why we love fall. While these manmade delights are the source of seasonal pleasure, Mother Nature can also take a bow for bringing out the best of autumn. It's the time of year to romp through the woods, to take a tour of tree-lined trails and see the changing colors of nature's canopy.
Thankfully, Bergenites don't have to go far to see the show (though a road trip to upstate New York or New England sure sounds nice). North Jersey trees are already showing some change, and several are bursting with vibrant orange hues as they reach the mid-point and peak of their transition, according to the New Jersey Forest Service's latest fall foliage map. So, look out your back window and take in the colors of the neighborhood maples and oaks.
If you're looking for a change of scenery, take a quick trip to any of Bergen County's parks and recreation areas—there's always prime viewing in places like the Ramapo Valley County Reservation and Campgaw Mountain in Mahwah, the J.A. McFaul Environmental Center in Wyckoff, the Celery Farm in Allendale, Borg's Woods in Hackensack and Emerson Woods in Emerson, among others. But there's so much more to see beyond those areas; the colors at the following five spots are both bountiful and beautiful:
Closter Nature Center, Closter. There are more than 130 acres of forested wetlands, ponds and streams in this environmental center. Three miles of marked trails weave through the trees, bringing visitors up close and personal with the foliage.
*154 Ruckman Rd., Closter, 201.750.2778
Flat Rock Brook Nature Center, Englewood. This 150-acre wooded area is an ideal location for families looking for an easy hike through nature. In addition to the trails, the center also has a playground, an aviary and gardens. Go now or wait until Oct. 24—when leaves should be at their peak—for Flat Rock Brook's Walkathon for the Woods & Great Fall Festival fundraiser.
*443 Van Nostrand Ave., Englewood, 201.567.1265
Palisades Interstate Park. The tree line along the Hudson tends to change colors later in the season, so visitors will have plenty of opportunity to see the foliage here. Sightseers should note that the park is not accessible from the Englewood Cliffs entrance, which is undergoing repairs due to damage from Tropical Storm Ida.
*Henry Hudson Dr., Fort Lee
Pondside Park, Harrington Park. Within this 32-acre oasis is a large pond that, during golden hour, perfectly reflects the colors of the surrounding trees.
*Blanch Avenue, Harrington Park
Zabriskie Park, Ho-Ho-Kus. Located along the Ho-Ho-Kus Brook and just a stone's throw from the borough's downtown district is this neighborhood park. A footbridge as well as park benches give pedestrians a quaint view of the brook as well as the foliage around it. Check out photographer Mike Reade's scenic shot, posted on Ho-Ho-Kus' official Instagram account.
*30 Franklin Tpke., Ho-Ho-Kus
Where do you go to look at fall foliage? Tell us on Instagram and be sure to tag us (@bergenmagnj) in your photos—we love to see the colors too!