Guys, Start Checking Your Health Now
Following a few simple steps at every age—during National Men's Health Month and beyond—can lead to a long, healthful life.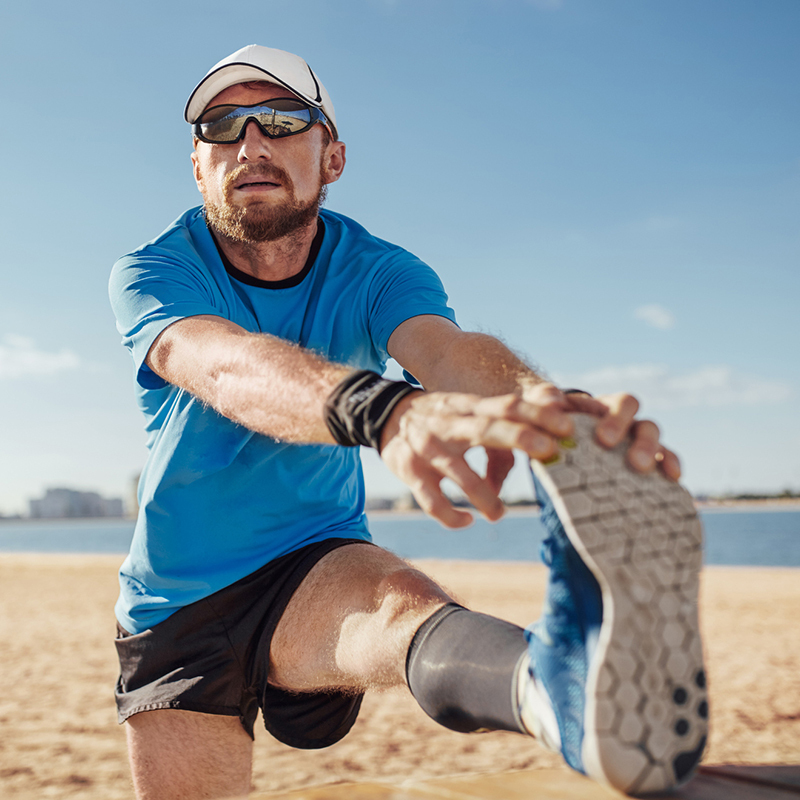 From barbecues and baseball to fishing derbies and Father's Day, June festivities are mostly for the beloved dudes in our lives. But there's also a seriousness this time of year: We're in the midst of National Men's Health Week (June 12 to 20) and the greater National Men's Health Month, periods when we stress awareness for our guys' well-being.
Let's face it: We all know someone who seldom seeks medical care, whether he needs an annual physical, a preventive screening or an emergency room visit following a household accident (he says he'll tough it out). Don't skip these visits, advises Bergen New Bridge Medical Center. The fact is many threats to men's health—including heart disease, cancer and unintentional injury—can be prevented or monitored through routine checkups at the doctor's office, according to the Paramus hospital.
Throughout June, men are encouraged to visit their doctors, start healthy diets, get some exercise—and make these good healthful habits part of their everyday routine. Here's a checklist from the Mayo Clinic of what men should be doing when they reach a specific age:
20s and 30s: Men, regardless of their health, should get an annual flu shot and update the tetanus booster every 10 years. And whether you have a family history of high blood pressure and high cholesterol, both should be monitored and tested every three to five years. Develop a relationship with a primary care physician who will know your family history and be able to give specific advice to maintain good health.
40s and 50s: Keep up with flu shots and tetanus boosters, and consider the shingles vaccine when you reach 50. At 45, talk to your doctor about colon cancer screening—colonoscopies should be performed every 10 years—as well as regular prostate-specific antigen (PSA) tests, which can indicate prostate cancer. Increase blood pressure checks to every year, and test cholesterol every four to six years, depending on individual risk factors.
60s and older: The Mayo Clinic recommends the shingles vaccine as well as pneumococcal vaccine at age 65. Regular blood pressure and cholesterol screenings are encouraged, as are cognition and aerobic exercises to maintain both mental and physical health.
Want to show support for your man? Make sure he has all the latest gear for National Wear Blue Day, June 16, a day when everyone is urged to don the color to raise awareness for men's health issues—cardiovascular disease, cancer, diabetes and more. Check out some of our favorite blue items below, each available in Bergen County. Bonus: If you're still shopping, any of these would make a great Father's Day gift too!