Healthy Hydrators
Get the 411 on the best and worst flavored-water drinks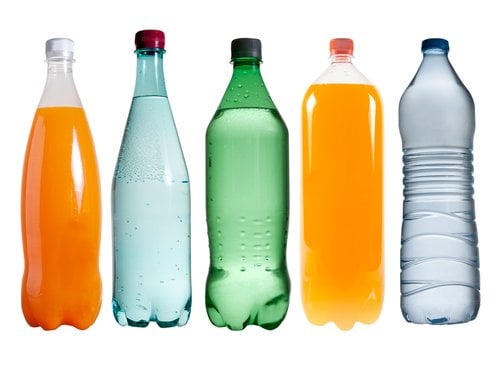 We all know we need to drink water, but let's be honest: Plain old tap water is boring. Instead, many people are turning to flavored water, varieties of which are popping up everywhere. But before you start guzzling, take heed: Some of these "waters" are actually glorified soft drinks, with high sugar content and artificial ingredients.
"Be careful to look at the label," says Heidi Skolnik, a New Jersey–based nutrition consultant who has worked with the New York Mets, Giants and Knicks. "A zero or low-calorie naturally flavored water that is fortified with vitamins and minerals can be an effective way to hydrate yourself and obtain nutrients, but if it also contains unhealthy ingredients, it may be better to choose a more nutritious beverage."
Skolnik recommends avoiding drinks that contain caffeine or sugar substitutes like sucralose and stevia. Here are her choices for the best and worst flavored waters on the market by their sugar and calorie content.
The worst:
Snapple antioxidant water contains 150 calories and 33 grams of sugar (equivalent to three bowls of sugary cereal).
Glaceau Vitamin Water contains 120 calories and 31–32 grams of sugar per bottle.
The best:
Hint Water, Skinny Water and Dasani Flavored water are all calorie and sugar-free.
DIY: For a homemade thirst quencher, you can make your own flavored water with lemon juice or mint leaves.
Related Read: Water Wisdom