Where To Donate Your Leftover Halloween Candy
Give a sweet treat to those who need it more.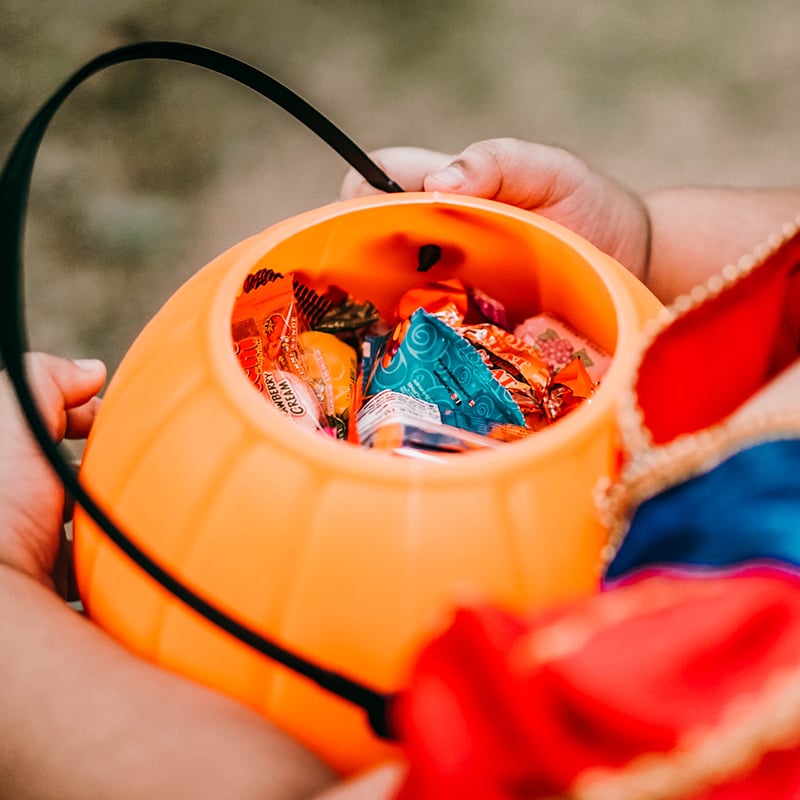 When darkness falls this Monday night, you'll look at the Halloween candy bowl and know for sure that there will be leftovers for days to come. The question is what to do with all the extra sweets: Give the rest to the kids? Devour the fun-sized snacks yourself? Bring everything to the office and irritate your dieting co-worker?
Some families find creative ways to use their leftover Halloween candy. Many will freeze the treats and consume them gradually over the coming months. You can try pairing chocolates with wine, melt them into hot cocoa or use them as decoration for a gingerbread house. But if you'd rather not have these extra goodies on hand, consider donating the candy and bring smiles to others. Below are four ways you can donate a sweet treat:
Stock Shelves
Though food banks are in need of nutritious food donations, many will accept unopened Halloween candy to offer as a treat to clients. Contact individual food pantries in Bergen County for their specific needs, and inquire with nursing homes and homeless shelters, many of which also accept extra sweets left over from the holiday.
Treats for the Troops
Organizations such as Soldiers' Angels and Operation Shoebox collect and send care packages with Halloween candy to military members overseas. It's best to donate items that don't melt easily, so hard candies and gummies are better to ship than all the extra Kit Kats and Milky Ways.
Candy for the Kids
Nonprofits like Ronald McDonald House Charities accept donations of unopened candy to distribute to sick children and their families before and after Halloween.
Make a Trade
Sugary candy is public enemy No. 1 to your teeth, and dentists and other offices across the country want to do their part to protect oral health. The Halloween Candy Buy Back program is intended to take extra candy off your (and your kid's) hands in exchange for items like cash, coupons, toothbrushes, food and other items. Participating businesses often donate the collected candy to a nonprofit group. Find out which local businesses are holding buy back programs.