Investing in Future Care
Here's what to consider before you buy long-term care insurance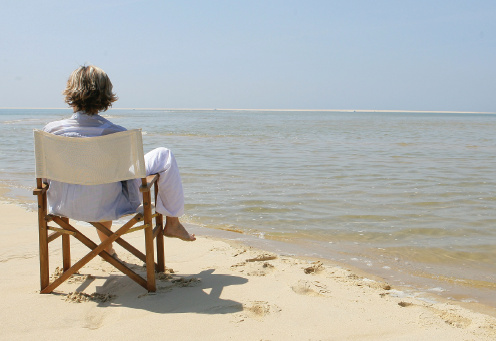 Today, people are living longer than ever. The U.S. Census Bureau reports that the fastest-growing segment of our population is adults 85 or older. But longevity can present problems. Chronic illness and the regular wear and tear that come with age may lead to cognitive impairment or loss of functionality. When that happens, help in the form of professional elder care may be required. While Medicare provides automatic health insurance for Americans 65 or older, it mainly covers doctor visits and episodic crises requiring hospitalization. If day-to-day support is what you need, long-term care insurance may be a solution to the high cost of elder care.
"Long-term care insurance pays for assistance with basic daily living tasks, such as bathing, dressing, eating, transferring and toileting," says Linda Kubit, a long-term care insurance specialist with the national agency LTC Resources. It also pays for care if you have cognitive impairment, such as dementia. Wary of burdening loved ones with these responsibilities and exhausting savings, more people are choosing to purchase this coverage.
Introduced in the 1970s as nursinghome insurance, it has since evolved and now covers assisted-living facilities and adult day care centers. It's important to work with a licensed insurance specialist to carefully review a policy's specific provisions when shopping, especially if you have a particular facility in mind. Some places that care for the elderly don't qualify as nursing homes or assisted-living facilities and may not be covered.
Today, long-term care policies also cover full-time care at home, which is typically provided by a home healthcare aide or a geriatric care manager. Some policies also reimburse informal caregivers, such as friends or neighbors, but policies vary in terms of the type of home healthcare worker they'll pay for.
Long-term care insurance is known to be extremely complicated, so before you buy, you should consider the following eight points:
1 AGE
Get coverage before major health problems arise. "Insurers look closely at your medical history and may not accept applicants with chronic ailments such as diabetes," says Kubit. "As with any other type of insurance, you don't know if and when you'll need it. But by the time you do require it, it will be too late to buy."
2 BENEFIT AMOUNT
Policies cover services at a facility or pay for the cost of care at home. You typically purchase a daily or monthly benefit policy, and coverage amounts can vary from $50 to $500 per day or $1,500 to $15,000 a month. Learn how much facilities and home healthcare agencies charge for their services before you choose your benefit amount so that you're not unnecessarily purchasing more coverage than you need.
3 BENEFIT LENGTH
How long should your benefit last? Choices range from two years to forever. Three-, four- or five-year coverage policies are growing in popularity because they're cheaper than lifetime options and generally encompass most long-term claims. "Of course those with a family history of chronic illness like Alzheimer's disease may want to choose a policy with a longer benefit period," says Kubit.
4 ELIMINATION PERIODS
With many policies, you won't start receiving your benefits on the same day you enter a facility or begin using home care. This time between the moment you claim your policy and the moment the insurance company actually begins reimbursing you is called the elimination period, and it's one of the most misunderstood provisions of all plans. Most elimination periods are 30, 60 or 90 days. "Policies with shorter elimination periods are more expensive," says Kubit. "But if you pick a policy with a longer elimination period, you may have weeks of out-of pocket expenses to pay for."
5 INFLATION
Premiums are lower if you choose to forgo inflation protection, but Kubit advises customers to factor inflation into the equation. Nursing-home care costs alone have been rising at an annual rate of five percent per year, says the U.S. Department of Labor. "If you're in your 50s when you purchase your policy, you may not need it for another 15 years or more, and you want your benefit amount to keep pace with inflation and increase over time," says Kubit.
6 EXCLUSIONS
It's important to know that most policies do not pay for mental or nervous disorders apart from Alzheimer's disease and other dementia. Alcohol and drug addiction and attempted suicide are also not covered.
7 RATE HIKES
Insurance companies can raise their premiums after you've purchased—but only if they increase premiums on all similar policies in that state. "No individual can be singled out for a rate hike," says Kubit. One tip: Ask to review a company's personal rate-increase history before you buy.
8 EXTRA FEATURES
Along with comparison shopping, examine all policy features and eliminate those that aren't worthwhile. Return of Premium (ROP), for example, seems attractive at first. It states that if you never need your policy, all premiums paid over the years will be refunded to your estate or spouse. "But this is a very expensive add-on, and most people find that it doesn't make sense financially," says Kubit. The U.S. Department of Health and Human Services reports that 70 percent of people over 65 will require long-term care. So for those who can afford to pay the premiums and not fall behind on other bills, this form of protection may be a smart investment. All consumers have a "free look" period of usually 30 days in which to decide for sure. So you can cancel within that time and get your money back if you change your mind.
Prepare for care
Many people who struggle with the challenges of caring for an elderly loved one choose to hire help in the form of a geriatric care manager (GCM). A good GCM will assist with shopping, meal preparation, housekeeping, bathing, transportation and bill paying for the patient. He or she will ensure that doctors' orders are being followed and act as a liaison between specialists to reduce medication interaction problems. Supporting family members by facilitating dialogues to help relatives understand and cope with what are often emotionally confusing situations is another important role the GCM fulfills, along with providing invaluable companionship for an elderly loved one.
"But bringing a stranger into the home of a vulnerable older person poses emotional, financial and physical risks," says Claudia Fine, executive vice president at SeniorBridge, a national network of chronic care facilities with a branch offices in Livingston, Montclair and Morristown.
Large agencies like SeniorBridge rigorously screen and train all potential candidates and offer liability insurance in case something goes wrong. Although there are no licenses for care managers, families who choose to work with a private GCM should first find out if that individual holds a National Association of Professional Geriatric Care Managers (NAPGCM) certification. A master's degree or Ph.D. in a related field—such as counseling, nursing, mental health, social work, psychology or gerontology—is also a bonus, says Fine, while good references from previous employers are essential. Conduct an assessment interview to determine the compatibility between caregiver and patient, and consider carrying out a credit check and criminal background check as final security precautions.
Related Read: Retirement Roosts