Jack Antonoff's Big Night
Singer/songwriter Jack Antonoff, a Bergen County native, won big at the Grammy Awards—and all while representing his home state.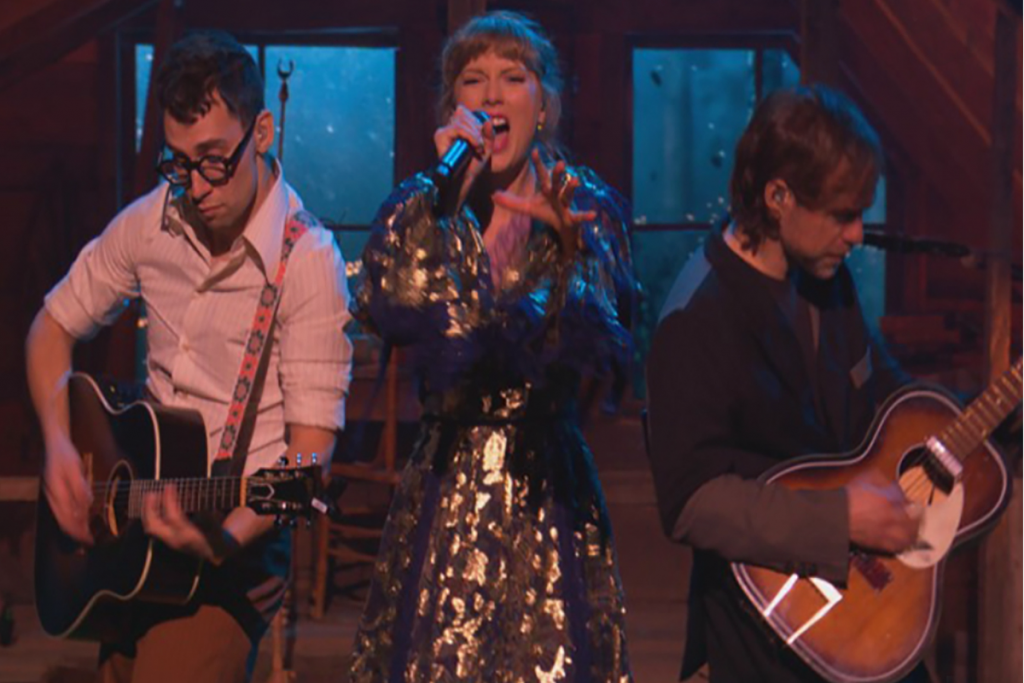 Lots of famous folk hail from New Jersey, but the one who's been recently making the state and Bergen County proud is Jack Antonoff. The Fun-guitarist-turned-Bleachers-frontman, who grew up in Woodcliff Lake and New Milford, is now rich and famous and making chart-topping music with Taylor Swift. And he's even taking another Bergenite along for the ride.
The 36-year-old was subtly reppin' Jersey for all of Grammys night on March 14. He wore a pin on his suit jacket designed by a freelance photographer/designer and fan named Dana Gorab, a 25-year-old from Saddle Brook who's met Jack many times over the years at his Bleachers shows. The pin reads "take the sadness out of Saturday night," a lyric from his new song titled "Chinatown" (a duet with the Boss himself, Bruce Springsteen!).
"I made the 'Chinatown' pin back in January just for fun," Gorab tells BERGEN. "I tweeted the link to purchase and he happened to see it!"
Actually, Dana, he saw it, bought it and then wore it on the music's biggest red carpet event of the year. No big deal, right?
So, there was Dana's pin with Antonoff, who joined Swift and their songwriter pals at Staples Center in Los Angeles for the 61st annual Grammy Awards. Swift, Antonoff and producer Aaron Dessner performed a trio of songs from her 2020 records, "Folklore" and "Evermore," for which the guys both co-wrote and produced several songs.
And later that night, Swift and her collaborators took the stage again to accept the Album of the Year Grammy for "Folklore."
The Grammys capped Antonoff's long weekend, which began March 13, when he joined bergenPAC's annual "Our Home, Your Home" virtual fundraising gala. "I'm really proud to be here with bergenPAC," Antonoff said, before prompting viewers to donate to the Englewood-based theater's arts and music programming. Watch the singer/songwriter's intro and his brief guitar riff right here:
Antonoff often publicly declares his love for his home state—he was pretty psyched when the New Jersey official Instagram handle gave him a follow last month, for example—but it's even more special when it happens on Grammy night. Jersey pride!