Jeff R. Pavell, D.O. • Adeel Ahmad, M.D. Shan Babeendran, D.O. • Donald Liss, M.D. Philip Tasca, M.D.
The Physical Medicine & Rehabilitation Center, P.A.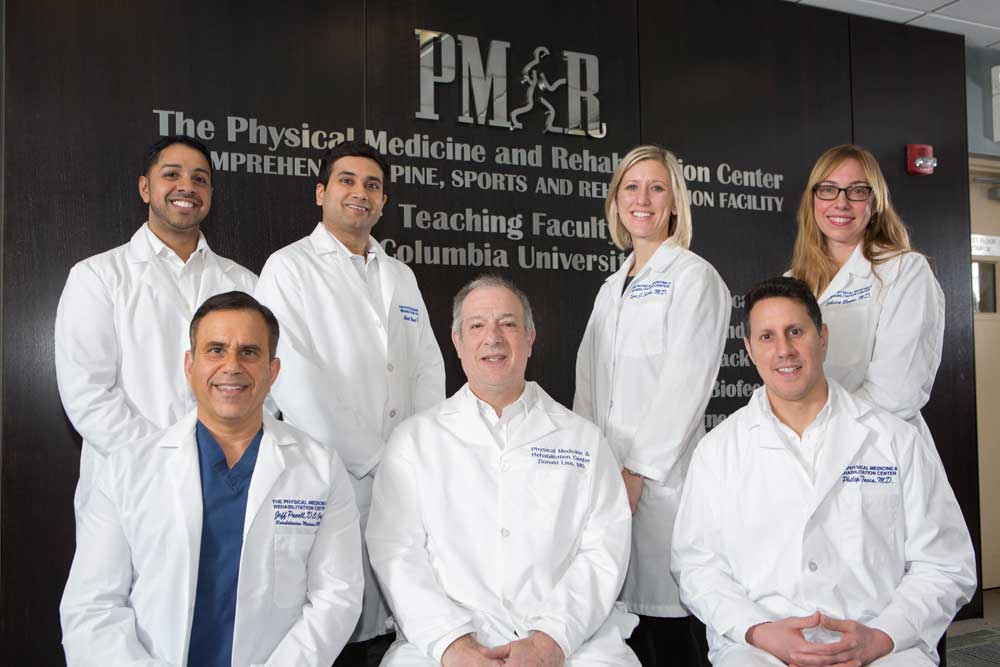 THE PHYSICAL MEDICINE AND REHABILITATION CENTER provides patients with the best possible care of sports, spine, orthopedic and musculoskeletal conditions. The Center is a diagnostic and treatment facility with a staff of twelve physiatrists, along with physical, occupational and massage therapists practicing non-operative treatment while emphasizing education and body mechanics.
Through a thorough physical exam and extensive interview combined with highly advanced testing, the physicians set out to find the specific cause of pain to ensure the most accurate diagnosis. "Our findings are not simply based on an MRI. We are resolute in our diagnosis process and have found that talking and listening to the patient is also a key factor in treatment success," explains Dr. Jeff Pavell, who holds three Board Certifications and is Chief of Rehabilitation Medicine at Englewood Hospital and Medical Center. "Our hands-on assessment results in the best path toward helping people in pain."
Each of the doctors in the practice has extensive training in a subspecialty of the field and takes pride in seeing patients return to a healthy and active lifestyle.
500 Grand Ave., Englewood, NJ 07631 • 201.567.2277 • rehabmed.net