John M. Owens, M.D. • Jen F. Lee, M.D. Jonathan M. Archer, M.D. • Steve K. Kwak, M.D.
North Jersey Orthopaedic Specialists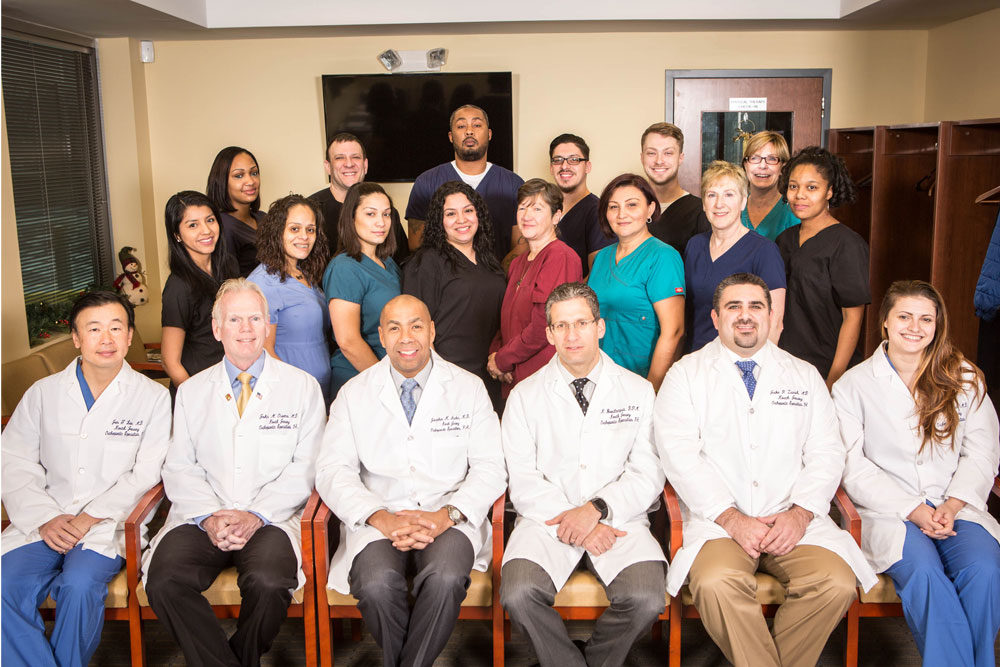 FOR OVER 60 YEARS the physicians at North Jersey Orthopaedic Specialists have practiced cutting edge medicine to help patients quickly get back on their feet. Trained at the most prestigious institutions in the country, Drs. Owens, Lee, Archer, Kwak, and Drs. Jake Zarah and Nicholas Bevilacqua treat patients using pioneering techniques such minimally invasive surgery and outpatient joint replacement which no longer requires hospitalization. In addition, all joint injections are performed under ultrasound guidance for pinpoint accuracy. They also have expertise in regenerative medicine, adding platelet rich plasma (PRP) and stem cell injections to their treatment options.
Drs. Owens, Lee, Archer and Kwak are each boardcertified in orthopedic surgery and Fellows of the American Academy of Orthopedic Surgery. They offer physician supervised physical therapy in all offices. Their Teaneck office also has a state-of-the-art MRI and ambulatory surgery center. Dr. Owens specializes in hip and knee replacement, spine and sports medicine; Dr. Lee specializes in hand and upper extremity conditions including fracture and trauma care; Dr. Archer specializes in sports medicine, arthroscopic surgery of the knee and shoulder, and joint replacement; and Dr. Kwak specializes in sports medicine and is one of the only area doctors formally trained in hip arthroscopy.
Teaneck: 730 Palisade Ave., Teaneck, NJ 07666 • 201.353.9000
Englewood: 106 Grand Ave., Ste. 230, Englewood, NJ 07631 • 201.608.0100
Closter: 15 Vervalen St., Closter, NJ 07624 • 201.784.6800 • njorthopedics.com