Keller Williams Town Life
Stacy Esser, Realtor & Team Leader, The Stacy Esser Group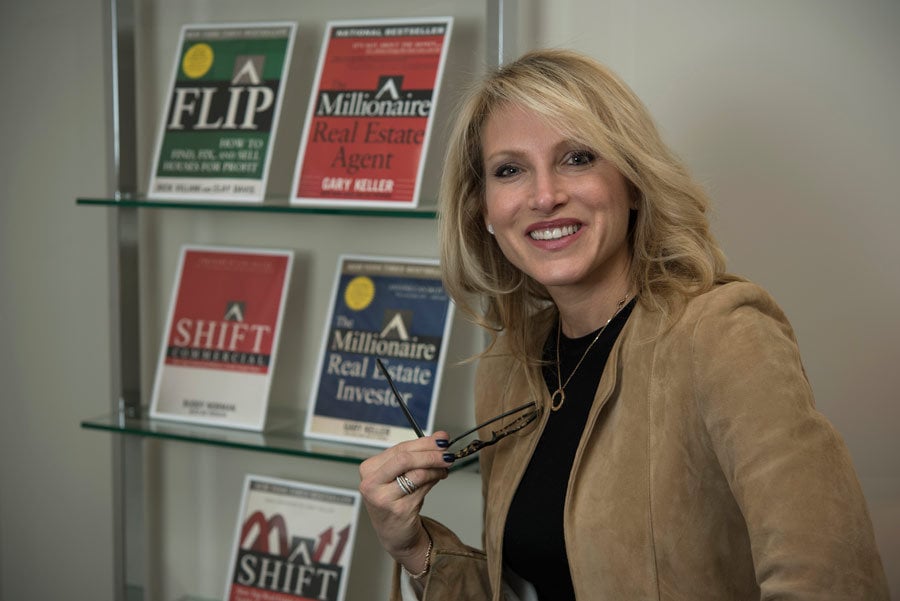 ALL IT TAKES IS A QUICK CHAT with Stacy Esser and you're immediately drawn in by her charisma and energy. Her natural leadership has brought together a team of top-notch specialists who will do whatever it takes to build trusted relationships with each other and their clients.
A true visionary, Stacy spent 17 years in the fashion industry as the head of sales where she ran teams and managed stores for multi-million dollar companies. It was there where she discovered the true benefits of a unified team approach.
The Stacy Esser Group consists of five hand-picked women all sharing the same core values: strong work ethic and a commitment to community involvement. "I empower my team with a "ME to WE" philosophy. It's the driving force behind our success. We are dedicated to figuring out how we can continually improve to better service our clients," Stacy explains. While Stacy focuses on listings, her team member, Jamie Corsair, leads the Buyer Specialists in working tirelessly to find the right match between buyers and sellers in order to maximize value in every transaction.
Coming from a fashion background, Stacy recognizes the power of creative marketing and merchandising every home, prompting her to become a Certified Staging Professional. In 2013, she founded a staging company called Time to Stage, an added benefit to clients seeking assistance in getting their home market-ready.
"It's important to create an emotional connection with a potential buyer," says Stacy, "It's not just a house after all, but a place to raise a family and build a future. It's all a part of our concierge approach and the value we offer."
Because Stacy has a deep passion for building teams, she earned a John C. Maxwell Team certification (one of the world's top leadership programs) in 2017. The new leadership skills gained with that certification allow her to seek out and nurture incredible talent.
Ranking number one in sales volume in Bergen County in 2017 and with business doubling year after year, Stacy's leadership and team building skills are indelible proof that cohesion leads to success.
25 Washington St., Tenafly, NJ 07670 | 201.894.8004 | Stacyesser.com