Learn CPR and Become a Lifesaver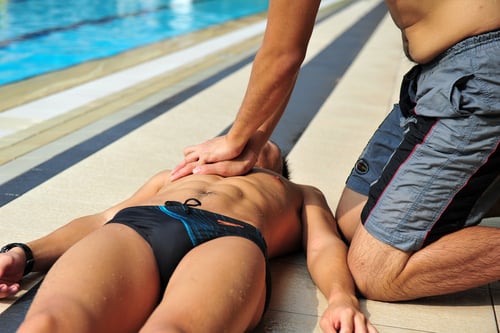 CPR (cardiopulmonary resuscitation) recently celebrated its 50th birthday, so what better time than now to get certified? The idea of using mouth to-mouth resuscitation on drowning victims was first dreamed up in the mid-1700s by the Dutch, and 150 years later, German physician Friedrich Maass documented the first chest compression in humans. But it wasn't until 1954 that James Elam and Peter Safar brought the techniques together, and when the American Heart Association (AHA) started a CPR program for physicians in 1960, the seeds of modern day CPR training for the public were planted. Starting CPR immediately when someone suffers cardiac arrest doubles or even triples the chances of survival, according to the AHA. Whether or not it's a skill you one day use on friends, family
or a stranger, you'll be happy to have had it in your first-responder arsenal.
Find a class convenient for you by:
CALLING A HOSPITAL:
Englewood Hospital: 201.894.3875
Hackensack University
Medical Center:
201.996.3792
Holy Name Medical
Center: 201.227.6254
GOING ONLINE:
American Heart Association's ECC Class Connector: heart.org