Light Bites
Light, local potato chips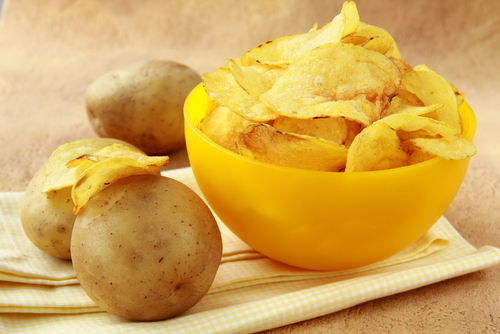 It's time again for Super bowl parties, and that means navigating a minefield of finger foods, appetizers and other high-calorie treats. alternatively, consider serving your guests these tasty, health-conscious eats, all made in new Jersey:
Lentil Crackers
From Boonton-based Mediterranean Snack Foods (mediterraneansnackfoods.com), these chips are gluten-free, high-protein and low-fat. They're available in Rosemary Herb, Sea Salt and Cracked Pepper and pair nicely with hummus or yogurt dip for a low-calorie snack. Find them at Whole Foods Market (wholefoodsmarket.com).
Plantain Chips
Made by Grab 'em Snacks (grabemsnacks.com) in Hillsborough, Plaintain chips are gluten-free and come in seven flavors including cinful cinnamon, chili garlicious and ragin' cajun. Part of the banana family, plantains are high in protein and rich in fiber, making these a smart alternative to most other kinds of snack chips. You can order them on the company's website.
Popcorn Chips
Air-popped popcorn is already a fiber-rich and figure-friendly alternative for snackers, so a makeover may not seem necessary. But chip'ins, a new line of chips from the Popcorn, Indiana company (which, despite the name, is based in Englewood), are a fun and flavorful popcorn variation. Available in four flavors—Sea Salt, Jalapeño ranch, White cheddar and Hot buffalo Wing—these chips can accompany finger sandwiches or a low-fat dip. Find them at Kings Supermarket (kingswebsite.com) and Walgreens (walgreens.com).