Local Buzz: Doctors Who Make House Calls
The old-fashioned house call is making a comeback.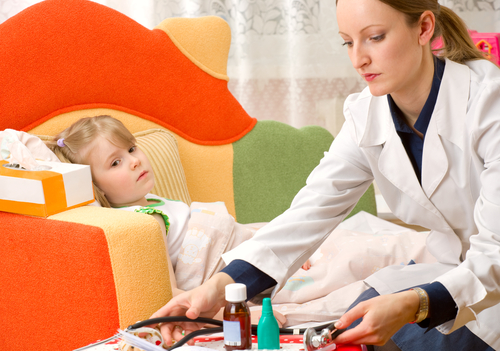 Medicine has made many improvements in the last several decades, but the disappearance of the house call isn't one of them. When a physician comes to your home, you save traveling time and avoid a germy waiting room; if you feel too sick to drive, you can still be seen— and quickly; and seeing your living conditions and lifestyle firsthand may give your doctor clues to what might be causing an illness.
With all these benefits, it's no wonder the old-fashioned house call is making a comeback.
Check out these physicians and services:
Edward A Kulich, M.D., of Kids- Housecalls (917.617.2194, kids housecalls.com) treats children under 21 suffering with anything from a minor cold or rash to a more serious condition such as pneumonia.
Premier House Call MD (800.789.7839, premierhouse callmd.com), which employs many doctors who also work at Hackensack University Medical Center, provides nonemergency care for children and adults.
For occupational and physical therapies for the elderly, contact Sunwood Rehabilitation Services (201.566.3554, sunwoodrehab.com).
New York House Call Physicians (646.957.5444, doctorinthefamily. com) offers everything from eye care to podiatry for all ages.
---
Related Read: The Heath Benefits of Pets