Marc A. Fiorillo, M.D. • Michael E. Meininger, M.D. • Sandarsh Kancherla, M.D. • Mark S. Sapienza, M.D. Mitchell K. Spinnell, M.D. • Barry Zingler, M.D.
The Gastroenterology Group of Northern New Jersey, LLC.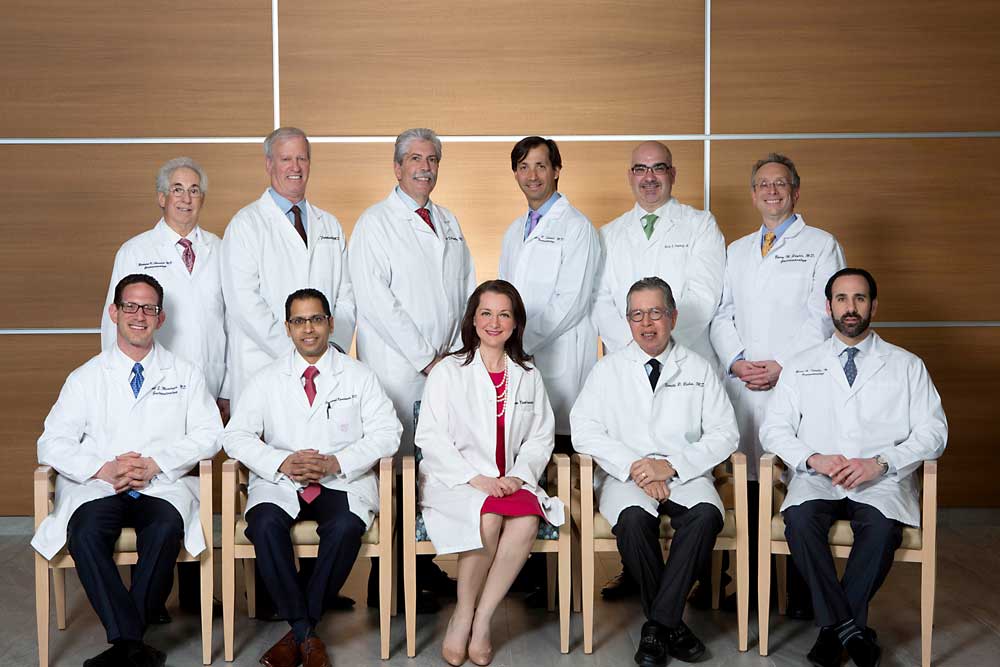 THE GASTROENTEROLOGY GROUP of Northern New Jersey represents the merger of the two premier gastroenterology practices in the region. The practices have been providing high quality care to the community for over 50years. The eleven physicians in the group are all fellowship trained and board certified in both Gastroenterology and Internal Medicine and are frequently listed among the Top Doctors in the New York Metro area.
In addition to performing endoscopy and colonoscopy for polyp and cancer detection the group provides care for all aspects of gastrointestinal disease including disorders such as irritable bowel syndrome, acid reflux, inflammatory bowel disease and liver disorders. Many of the physicians have specialized training in advanced endoscopic procedures including ERCP and endoscopic ultrasound. The physicians are all skilled in bloodless procedures and work together with Englewood Hospital's Bloodless Medicine program.
The group has its main offices in Englewood and Englewood Cliffs with a satellite office located in Cliffside Park. The doctors have privileges at both Englewood Hospital and Holy Name Hospital. The group is also proud to be a part of a new state-of-the-art endoscopy center in Englewood Cliffs in partnership with Englewood Hospital and Physician's Endoscopy. The unit features the latest innovations in endoscpic equipment with board certified anesthesiologists and nurses available to make the experience safe and comfortable
420 Grand Ave., Suite 101, Englewood, NJ 07631 • 201.569.7044 • englewoodgi.com
140 Sylvan Ave., Suite 101A, Englewood Cliffs, NJ 07632 • 201.945.6564 • gimeds.com