Meatballs Better Than Mom's?
OK, no one beats Mom's recipe, but we know five Bergen County restaurants that can contend for the Best Italian Meatballs title.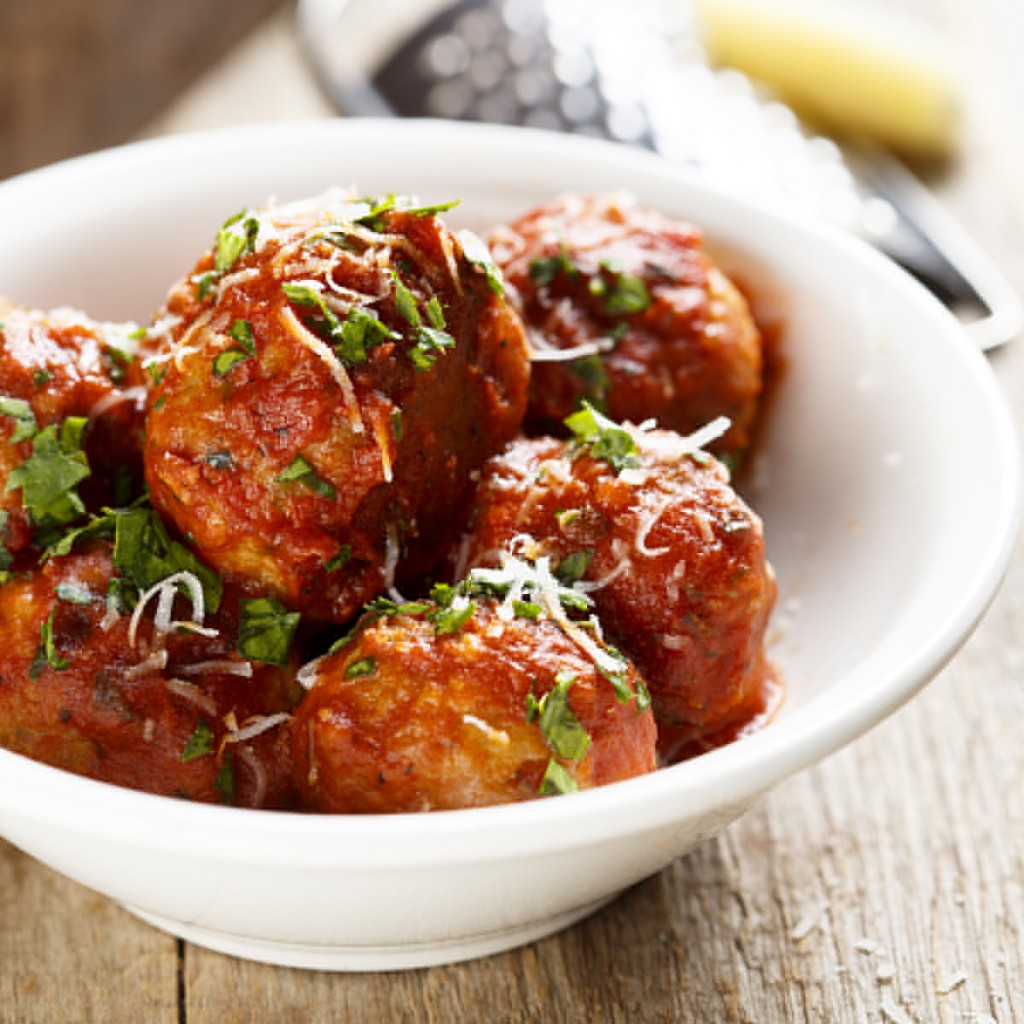 If you're already counting down the days until spring, the truth is that warm weather is still weeks away, according to Punxsutawney Phil. So, keep your boots on and your parkas handy, then sit back and relax as winter passes. To make the wait extra cozy, set yourself up with a hearty meal—we recommend a big serving of homemade Italian meatballs, you know, similar to the ones you feasted on as a kid for Sunday dinner.
Of course, no one can pack a meatball quite like Mom did, but there are dozens of eateries in Bergen County that have found their ideal ratios of meat, breadcrumbs, eggs, herbs and spices to put into a recipe. The jury is still out to decide which restaurant makes the best meatballs in Bergen County, so until that day comes, we'll be more than happy to sample all the offerings—whether they're served solo in a bowl of marinara or arranged with mozzarella and sauce in a warm sandwich.
As National Meatball Day, March 9, approaches, Bergenites can get their fix of this hearty dish at one of our five favorites listed below:
Andiamo, Haworth. Tucked along a quiet neighborhood street, this Italian favorite screams home cooking—no wonder why it's a frequent nominee in BERGEN magazine's Best In Bergen Readers' Choice Poll. The meatballs here are fried to perfection and come with a dollop of warm ricotta. Meatball bliss.
*23 Hardenburgh Ave., 201.384.1551
Angelo's Ristorante, Lyndhurst. This old-school Italian restaurant is no secret in southern Bergen County, but its limited-but-worth-trying menu is gaining fans from all over. The parm dishes are popular, but don't sleep on the meatballs. The restaurant has been around for more than 50 years, so you know there's a lot of pride put into every plate.
*263 Ridge Rd., 201.939.1922
Bazzarelli, Moonachie. Like Angelo's, Bazzarelli is a longstanding fixture in the community with a tried-and-true menu. Whether you order pasta or seafood, no dish is complete without a side of meatballs and sauce.
*117 Moonachie Rd., 201.641.4010
From Scratch, Ridgewood. As its name states, every dish here is homemade. Though the restaurant has not resumed indoor dining yet, its 100 percent organic meatballs are always available to go. Count us in for a full tray, please!
*44 E. Ridgewood Ave., 201.857.5188
Red White and Pasta, Englewood. Sharing appetizers is the norm at this modern family-style restaurant, but we won't tell if you try to sneak an extra meatball or two onto your plate. Yes, they're that good—our mouths are watering just thinking about each bite, complete with sauce and ricotta.
*21 E. Palisade Ave., 201.731.3223
Know of another restaurant whose meatballs are worth trying? Send us a DM with a pic of the dish on Instagram @bergenmagnj.