Mix Up Your Workout
A full-body approach pays off, whether it's standard circuit training, CrossFit or your own system.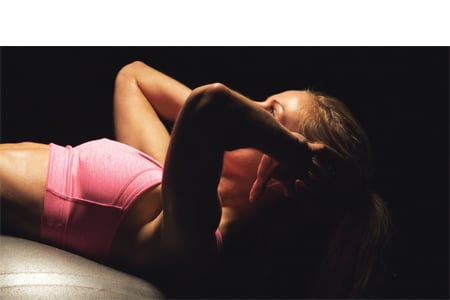 Among the many options, which exercise plan is best for you? Experts say a balanced, whole-body method is a good way to get maximum payoff from your gym time.
"When many people start to exercise, they get really focused on cardio," says Dana Anello White, a certified personal trainer and head coach of Moms in Motion Bergen County. "They're always on the treadmill or the elliptical, and they neglect strength training for the entire body."
Other exercisers overspecialize on a specific area of strength training. "Athletes who focus on one sport open themselves up to constant-repetition injuries such as tendonitis or bursitis," says John Gallucci Jr., president of JAG Physical Therapy in Hackensack and seven other New Jersey locations. "That's what led to the concept of cross-training, which was developed to reduce injury and promote whole-body strengthening."
Cross-training gives your workout the virtues of variety and balance. "It gets all the muscles and joints involved and adds an aerobic component," Gallucci says. That's because it incorporates speed, strength training, lifting, weight exercises, running or swimming—or some combination of those and other workout options. Regimens are highly individualized.
"Cross-training adds excitement to a workout because you're doing so many different types of things," says Gallucci. "It helps people stay motivated to keep going to the gym."
For some people, cross-training may involve another added activity—kettle bells, Pilates, yoga, rollerblading—to round out an existing workout routine. A person can choose to incorporate both aerobic and strength training in a single workout, alternate aerobic days with strength training days or alternate upper-body days and lower-body days.
Here are two popular cross-training methods and what they offer and require:
CIRCUIT TRAINING
What it is: A timed workout—30 minutes total is typical—in which participants move around a circuit from activity to activity, with brief time limits for each. "With circuit training you move from station to station, alternating strength training— with free weights or on a machine—with aerobic activity, such as jumping rope," White explains.
How it began: Developed by R.E. Morgan and G.T. Anderson in 1953 at England's University of Leeds
Upside: Intensity and variety maintain interest and keep you coming back. Research at Baylor University and The Cooper Institute shows circuit training is an efficient way to build cardiovascular fitness and muscular endurance.
Downside: Can be hard to structure for yourself if you're not in a formal class setting. Also, short time limits on individual activities may make it tempting to choose too heavy a weight—consult a pro.
CROSSFIT
What it is: A commercial fitness regimen now embraced by some 7,000 affiliated gyms, which includes circuit training among a series of set regimens combining what the company describes as "constantly varied functional movements performed at high intensity."
How it began: Introduced in 2000 by entrepreneur Greg Glassman
Upside: An efficient workout that can reportedly burn as many as 800 calories in a session. Group setting fosters a sense of camaraderie and/or competition. Intense—the company boasts that it is the conditioning program of choice for many police academies, military special operations units and champion martial artists.
Downside: CrossFit has a strong "boot camp" flavor to it, and participants report that sessions can be brutal, particularly if you're not an experienced circuit-trainer.
Actually, you can cross-train without even having a gym membership. "Just simplify the workout to very basic exercises," says White. "I taught a class today where we worked out for 45 minutes doing jumping jacks, pushups, squats, mountain climbers, planks and a series of sprints. At Moms in Motion, we sometimes do an entire circuit using only playground equipment."
If you decide to sign up for classes or personal training, be sure you have the right trainer. "Know his or her credentials, whether it's a certification earned in one day or a physiology degree," Gallucci says. Reliable organizations offering credentials include the American Council on Exercise, National Academy of Sports Medicine, National Strength and Conditioning Association and National Association for Fitness Certification.
The beauty of a full-body workout is that it can be customized to an individual's preferences. Says Mike Nunziato, fitness director and certified personal trainer at Total Nunziato Training (TNT) in Elmwood Park: "In the end, it's all about training the right way—giving your body the right amount of rest and mixing it up in your exercise routine."