Monica Tadros, M.D., FACS
Center for Sinus, Sleep & Facial Plastic Surgery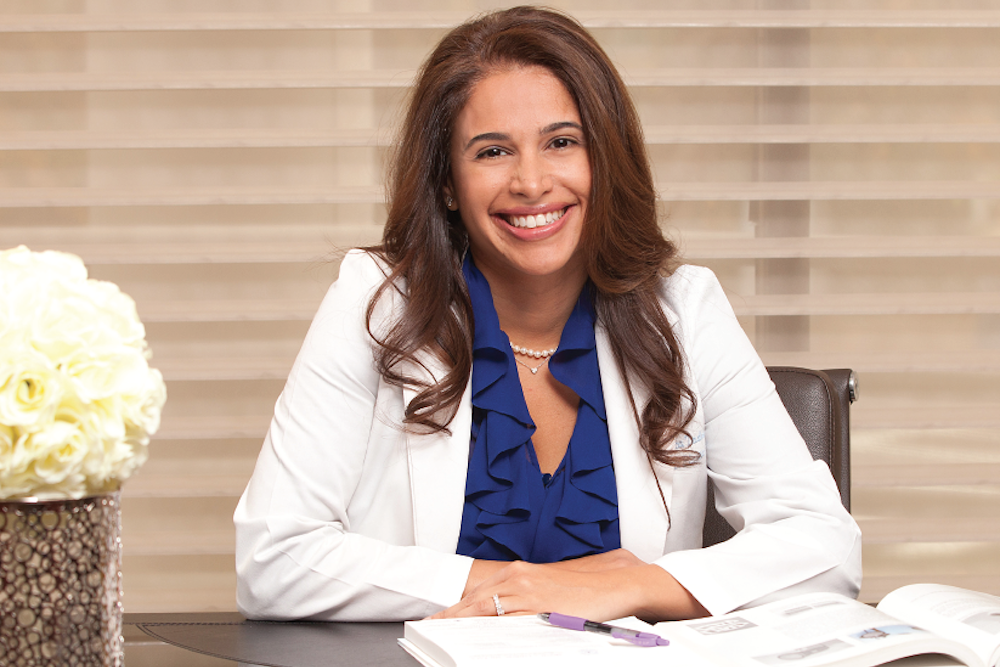 DR. MONICA TADROS is one of the rare physicians in the country today who is double board certified in Otolaryngology-Head and Neck Surgery (also known as Ear Nose & Throat) and Facial Plastic and Reconstructive Surgery. She specializes in rhinoplasty, sinus surgery and plastic surgery. Dr. Tadros has a stellar reputation in cosmetic facial surgery with an emphasis on the nose, its form, function and its impact on a patient's beauty and health. If a patient has any type of issue with their nose or sinuses, Dr. Tadros likely has the correct solution.
Whether a patient's concerns are medical, aesthetic or both, her combined subspecialty gives patients with breathing problems hope for relief and aesthetic patients confidence in great outcomes. Dr. Tadros frequently sees patients who may be suffering from sinusitis, allergies, sleep apnea, migraines or other symptoms that may stem from nasal structure abnormalities. She specializes in revision rhinoplasty, which corrects aesthetic and functional complications or disappointing results from previous nasal surgeries. Dr. Tadros is well known for her compassion and uncanny ability to read rhinoplasty patients of all ages, male or female, working closely with them to determine how best to define a nose that will reflect their true inner beauty and personality. She is among the earliest specialists performing pediatric rhinoplasty for more than a decade, for breathing difficulties or broken noses in preteens and aesthetic concerns in teen rhinoplasty, debunking the myth that young rhinoplasty patients must always wait.
Dr. Tadros' years of highly specialized training began at MIT and ended with residency training at Georgetown University Medical Center. She then went on to join the faculty at Columbia University Medical Center as the Director of Facial Plastic & Reconstructive Surgery. For nearly a decade she trained resident physicians and medical students as a pioneer in the highly evolving field of aesthetic medicine. Now in private practice at the Center for Sinus, Sleep & Facial Plastic Surgery, Dr. Tadros has offices in New Jersey and on Park Avenue in Manhattan. Alongside phenomenal staff that will make you feel right at home, she achieves some of the most outstanding results in cosmetic and functional surgery.
300 Grand Ave., Suite 104, Englewood, NJ 07631 • 201.408.5430 / 1.855.DR.MONICA • DrMonicaTadros.com