Mother and Daughter Challenge: Kathryn and Jeanne's Online Journal
Follow along as our fabulous mother and daughter team transforms their lives over the course of three months.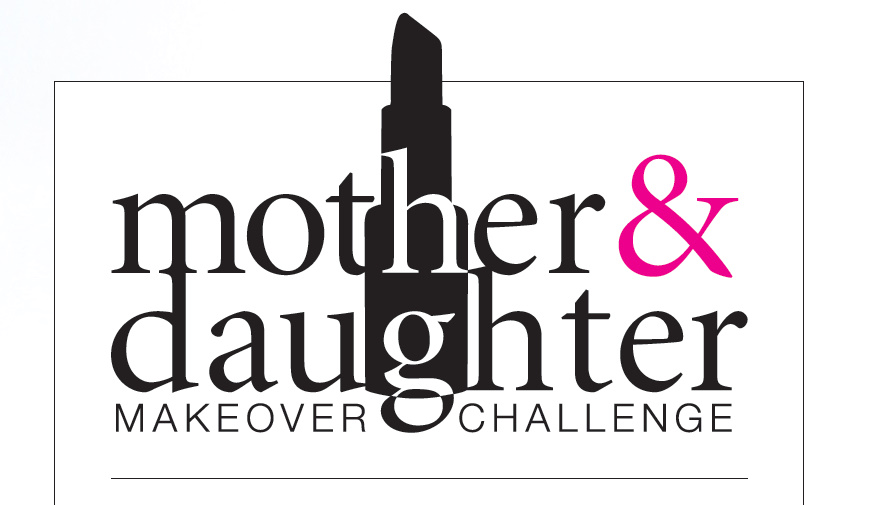 WEEK 1: Kathryn
August 26, 2011
Wow! This has been an incredible week. I spent my Monday catching up on all of my girl shows that my boyfriend won't let me watch when he's home. I was just watching the latest episode of "Jerseylicious" (featuring Jennifer from Bergen Health and Life) when I got one of the best phone calls I've ever gotten in my life. It was my beautiful mother informing me that we had won Bergen Health and Life's Mother Daughter Makeover! I was so excited that I called just about everyone in my phone.
We raced over to their offices that afternoon to take the "before" shots. Ugh! I think that will probably be the worst part of the whole experience. There's nothing like taking pictures while not looking your best and knowing that they'll end up in a magazine. We got to meet all the people we'd be working with at Bergen Health and Life. They filled us in on all the programs and treatments that we'd be involved in for the next three months. As they were explaining each one to me, I really couldn't believe that I was so lucky. By the time we left we felt like celebrities.
My mom and I went hurried back to her office to get started making our appointments. We scheduled appointments with the Medi Weight Loss Clinic and Dr. Song, our dermatologist, for the next day. Tuesday, Mom and I met at Medi Weight Loss Clinic on Rt. 4 in Paramus. I hadn't really put much thought into what the diet program would be like or if I would be able to do it, I was too excited by everything that was happening. While I was in the waiting room, I asked the woman behind the counter what kind of results people saw. She told me one girl lost 120 lbs in 16 weeks without any cheating. I was sold!
At first our visit wasn't much different than going for your yearly physical. We gave our medical history, we were weighed, had our blood pressure taken. Then we had our meeting with Dr. Ira Bernstein. He'd be going over what the diet would entail and how it would be personalized to us. Then he dropped the bomb… only 550 calories of strictly protein a day for the next week.
While hearing this was shocking, Dr. Bernstein explained it so well and believed in it so much, it was easy to feel confident that everything would be ok. Now I have never been a dieter. It was a combination of both feeling like I didn't have the willpower and getting frustrated by diets that weren't explained to me correctly or gave to much leeway to make mistakes. My mom seemed a little nervous, maybe that was because she's going to Chicago next week and she's not going to be able to pig out at all those great restaurants. But strangely enough I felt extremely confident.
The doctor and nutritionist had explained the diet in such great detail and the strictly protein diet was only going to be for one week. Still a few days later, I can honestly say that I haven't cheated once and I haven't really been tempted by junk food. The appetite suppressant really keeps my hunger in control and when I crave sweets, I drink sweet flavored waters. I'm amazed at how easy this actually is! I am looking forward to adding fruit into my diet though. I have 60 lbs to lose and for the first time since I put on the weight, I feel like there is a light at the end of the tunnel.
Next we rushed off to our appointment with Dr. Song at Omni Aesthetics in Oakland. Dr. Song and his staff were so nice. My mom and I felt immediately at home. Dr. Song sat down with us and asked us what we wanted to get done. I could tell my mom was thinking the same thing I was. We're not used to people asking us how we would like to be pampered so we asked Dr. Song what he would recommend.
He started with my mom. He suggested some Botox, fillers, and a chemical peel to repair some sun damage.
When it was my turn I was very curious to hear what he was going to suggest. I knew I wasn't really a candidate for Botox and fillers, so I had suggested some of the services I had read about in the waiting room that I had been really interested in getting for years, laser hair removal and a treatment for under eye dark circles. He assured me that he could help me with both things and also suggested a chemical peel. Dr. Song wanted to know if I'd be interested in getting my lips done. This is not something I would have ever imagined getting done but I figured, why not? It doesn't last forever and I would love a plumper pout.
We made our appointments for the second week of September. I can't wait to get started! This week has really been the start of a Cinderella story. Like many women, I've seen flaws in myself but put myself on the backburner.
We run busy lives as business women, students, mothers and so much more. We don't prioritize ourselves. Well this week, I've learned I'm worth taking care of. There's nothing that compares to feeling good about you. If you take care of yourself than everything else will fall into place. I can't wait for the final product.
"We run busy lives… we don't prioritize ourselves." -Kathryn
WEEK 1: Jeanne
8/22/11 – Monday
I got the phone call! A bit of a shock since Kate and I had decided they must have gone with someone else.
Rushed over to Wainscot Media to have our "before" pictures taken and meet with Jennifer Vreeland. Everyone was so excited for us!
Kate and I were talking on the way over about how my Dad, who passed away a year ago Sunday, must have had a hand in this. He would be so thrilled for us! I'm sure he's watching from Heaven with a big smile and saying "Ah Jeez".
Made appointments for the Medi Weight Loss Clinic, with Dr. Song at Omni Health Professionals, and River Edge Dental.
8/23/11 – Tuesday
Consultation at Medi Weight Loss Clinic – (10 minutes after the earthquake)
I wasn't prepared for how comprehensive the visit would be. Again, everyone was super nice and excited for Kate and I. I am very nervous about being able to stay with the program. Kate on the other hand is very confident. We left after two hours of testing, shots and planning with our supplements and instructions.
On to Omni Health!
Dr. Song and Carol were wonderful and the office was a very calming space. We will begin treatments in 2 weeks!
8/24/11- Wednesday
The diet begins – Exercise should have begun but didn't.
It is a huge change in eating habits, and the first week is the toughest. Only protein and very little of that, only 550 calories. I felt a little light headed and Kate was nauseous. By the end of the day I was happy to make it through day one.
Called Araya Rebirth to set up a consult for Hair and Makeup. Sept 16 at 5:00. Lisa Marie from Active Center for Health and Wellness is on vacation this week so we will set up something when I get back from Chicago.
8/25//11 – Thursday
Day 2 of the diet. It's easier than I thought! Kate is doing well also.
"My Dad, who passed away a year ago Sunday,
must have had a hand in this.
He would be so thrilled for us!" -Jeanne