Mother and Daughter Challenge: Online Journal Week 10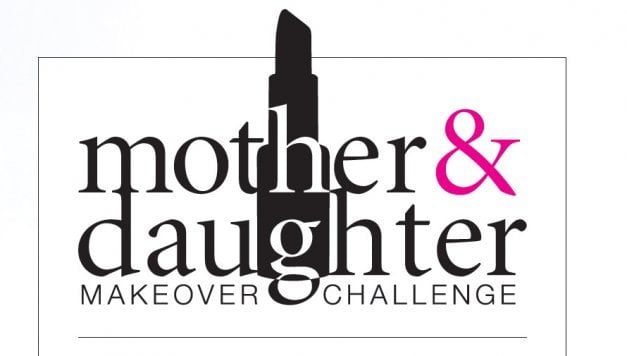 Week 10 – Jeanne
Weekly visit to Mediweight Loss – I lost 2.5 Pounds! I'm at the weight I wanted but I think I'm going to go for another 5 lbs just to be on the safe side. I've been putting off buying clothes, but I'm down to two pairs of pants that fit.
Working with Spain is never boring! Just when I think I know what to expect he changes things up. My arms and legs get like spaghetti!
Over to Omni on Wednesday for another SmoothShape treatment with Carol. I can tell the difference in my jaw line. I've been getting a lot of comments from people about how great I look. It's a hike to Oakland but they are so nice, so good at what they do, and the treatment is so relaxing it's almost a mini-vacation.
Got my Veneers on Thursday! They look beautiful! I'm a little in shock at the difference. I was telling Dr. Marlin, "I really have to work on my vocabulary. Every other word was 'Wow'. 'Incredible'. 'Wonderful'."
I had a fundraising event later that evening, and one of my volunteers didn't recognize me! She wanted to know if Jeanne Martin was going to be at the event. When I told her I was Jeanne Martin she didn't believe me! – This make over must really be working!
Sunday – I had my friend Mary's Baby Shower today – My Mediweight loss diet went out the window. I started out good by ordering the fish, but didn't resist the appetizers, the cake, Italian Pastry or the wine.
Tuesday – disappointed but not surprised by my 1 lb. gain when I checked in at Mediweight center. I'll try harder this week. Our training with Spain was right after that. I hope I can continue to push myself to workout after this is over. I know the reduction in my waist, legs and butt and arms are all thanks to his creative workouts.
Wednesday – My last visit to Dr. Song and Carol at Omni – I think I'm going to miss the two of them most of all. My visits there are like visiting with friends only they make me look good at the same time!
After Carol did the final SmoothShapes, Dr. Song did the filler on a few spots by my chin, cheeks and nose to even out some areas. A little sore but not terrible.
Friday – It's strange to have no appointments! I spoke with Daniela at Araya- Rebirth and we are all set with our hair and makeup appointments. I can't wait to see her again. Kate and I connected to her right away. I know Katie is really looking forward to seeing her as well.
Saturday – The annual clean the house for Thanksgiving routine. For some reason this year it's worse than past years! I've also decided to drag out the Martin Family slides from the 1940's to the 1980's. I have shown these in about 10 years so it should be fun. My poor Mom may be bored but there are a few pictures of her grandchildren, Cliff and Katie, to make her happy.
Sunday – Speaking at Westwood United Methodist Church about PVMeals on Wheels at 10. This was one of the churches involved in the founding of the program 40 years ago and many of their members are volunteers for us now. A very nice congregation with a dynamic pastor.
Working with Spain is never boring!–Jeanne