Mother and Daughter Challenge: Online Journal Week 11
Follow along as our fabulous mother and daughter team transform their lives over the course of three months.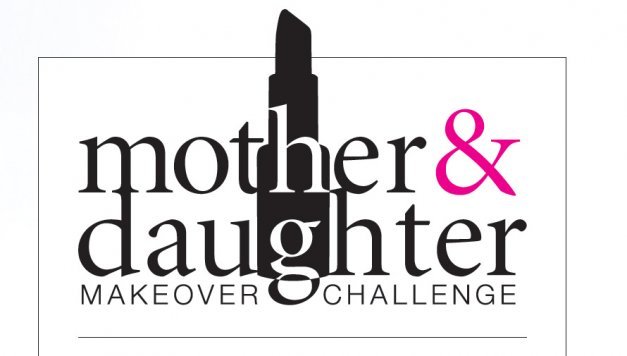 Journal for Bergen Health and Life – Week 11 – Jeanne Martin
Monday – Crazy short week at work –Stopped at MediWeight loss center – I lost 2.5 pounds!!! Now if we can keep it off during this week.
No other appointments for our makeover but we still need to stay in control.
Thanksgiving – I have no self control on Thanksgiving. NONE! So much for keeping the weight off…
We had 22 people over for dinner, and the amount of food is obscene. I'm in charge of the main course and everyone else brings appetizers and dessert. Aunt Mary made carbonara, stuffed eggplant and her amazing cookies; Heiddy made guacamole, shrimp, stuffed mushrooms, cranberry sauce and a turkey (to go with the 2 turkeys provided by my Mom and prepared by me and my Honey); Christine brought a salad, fresh mozzarella and bread; my niece Anne made an incredible toll-house cookie pie; and cousins Ann, Sharon, Rich and Brian brought more desserts and more home made cranberry sauce. Special Thanks to Anne and Carol for remembering the white wine for me 😉
The highlight of the day was watching our two family toddlers Richard and Sami playing.
Writing this almost a week later, I am so grateful for my husband, my children and my extended family and very, very grateful for my Mom. I miss my Dad so much on Thanksgiving and I know it is terribly hard for her.
Saturday – 3rd Birthday for our friends Lisa and John's son David that featured beer, chips, dip, cheese and cake. Later that night we had a beef steak dinner and comedy night at the Closter Elks. One of the comics Stephanie Peters sat at our table and we had a great time. I'm going to see her again when she performs at Bananas. She is one of the best female comics I have ever seen!
Not a great week for our diet! Too much cheese, chips, wine and turkey!
I am so grateful that we had our training session with Spain today.
Monday, November 28 – MediWeight loss –What a surprise (NOT) I gained 4 lbs! The staff was very supportive though. I'll get back on track this week.
I am annoyed with Katie for not keeping up with the program. Sometimes it's hard not to be a nagging mother.
Tuesday, November 29 – On my way to work and my Mom called and said that her tub hot water was running full force and she can't get it to shut off! Fortunately my husband got it to down to a slow trickle and my cousin Fred, a plumber, was able to do a temporary fix. Not a big deal, but just enough to throw the day off.
I am so grateful that we had our training session with Spain today. Not only does he push us for a great workout he listened to me B***h and moan about my day! Thank you Spain!!
Wednesday, November 30 – Weepy and crabby …ahh menopause…or maybe it's just Christmas stress.
At the last minute I decided to attend a Taize service at Haworth United Church of Christ. It was a wonderful experience and just what I needed. I recommend it to anyone who needs a brief escape from the pressure of the Christmas season. Go to http://haworthucc.org for more information about the service.
Thank you Bergen Health and Life!