Mother and Daughter Challenge: Online Journal Week 3
Follow along as our fabulous mother and daughter team transforms their lives over the course of three months.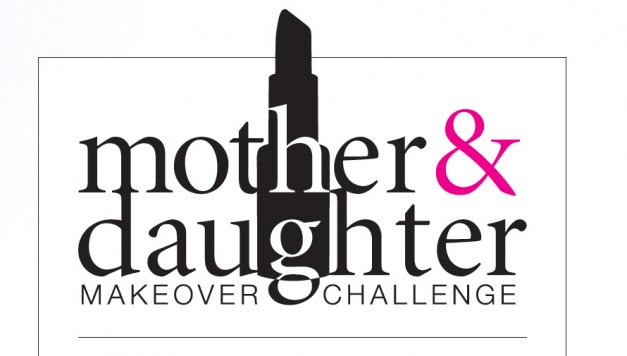 WEEK 3: Jeanne
9/2/11 – Friday
Up early to catch flight home. Too early! At the airport by 8:00 for a 10:00 flight so I have plenty of time to reflect on a great week and great people. I was fortunate to share a cab with one and stand in line for security with another. I'm very proud to be part of this amazing group.
So happy to hear that Katie lost 8 pounds so far. She looks great!
9/4/11- Sunday
Church – Closter labor day festivities and fireworks! Nice to catch up with old friends
9/5/11 – Monday- Labor Day
Meeting Spain the trainer at 10:00 – I'm scared!
11:30 – Well I survived! What a beautiful place and what a sweet guy. I don't think I've worked so hard in my life. Kate is thrilled so I guess it is all worth it.
9/6/11 – Tuesday
Back to work and then off to Medi weight loss center … good news I lost 5 ½ pounds!
9/7/11 – Wednesday
Getting better at recording my meals in my journal.
9/8/11 – Thursday
Lunch with Peggy and Laurie from United Water to discuss possible fundraisers for Meals on Wheels and then had an appointment with Dr. Song for Laser treatment. A little painful, and I look red and swollen, but hopefully it will be all worth it in a few days. Had a nice conversation with Doc Song about Meals on Wheels and also about his work in internal medicine.
"Katie lost 8 pounds so far. She looks great!"–Jeanne
Week 3: Kate
My mom has been the best partner to get a makeover with! We talk about 4 or 5 times a day. It s nice to have someone right next to you, going through the same thing. It makes it much more bearable. Next week I get to meet a few more members of the makeover team and I can t wait to see what they have in store for my mom and I.
The diet has been going really well, but I am starting to feel the urge to cheat! My dad and I went to spend the day at Dorney Park. Wow, it is impossible to diet at an amusement park. There are so many temptations, ice cream, French fries, candy, and my arch nemisis, funnel cake! Luckily I was able to avoid those, but finding a healthy lunch was difficult. I gave in! I told myself that one little slip up wouldn t hurt and I d be right back on track tomorrow. I had a cheese burger and a couple of French fries. I tried not to eat them all.
We haven't started with our personal trainer yet but I can't wait. I'm also a little nervous because working out has never been my favorite thing to do. I've been walking a lot more to speed up the weight loss. Every night I put on my favorite upbeat tunes and walk laps around my neighborhood. I love it! It s my me time. The music definitely keeps me moving. I'll even break out a few dance moves in the middle of the street (which is a major reason why I walk at night!). My boyfriend and our families have been extremely helpful through the process. Meez, my boyfriends grandmother, has been making meals that I can at least eat part of, like steak and chicken. That's something that helps me because I don t have to worry about preparing my own meal. If they are eating something that I can't, than I ll eat by myself while watching my favorite shows. The apeptite suppressants are wonderful. It's much easier to go without certain food when you aren t that hungry.
I feel great! When I saw my dad for the first time in a couple of days he was in shock. I couldn't believe people were noticing a difference already! It definitely makes me even more excited about this.